Britain, like most of the drinking world, is in the midst of a "ginaissance." In the past five years, the country's distilleries have doubled, and gin production is up 127 percent. London alone is now home to 24 gin distilleries, which is more than were present in the entire country just nine years ago.
Of course, gin is also global. Spain's gintonic movement is nearly a decade old and shows no sign of stopping. Distillers worldwide are offering new interpretations of the juniper-infused spirit, with different flavor profiles and proofs.
To help navigate the ever-evolving category, we've compiled this guide, helped by a panel of industry professionals. We sampled more than 50 bottles blind, at room temperature, and whittled it down to these, our 30 favorites. (The fact that 30 brands made the cut is further indication of just how strong the gin category is right now.)
Whether your budget is $20 or $200, here are the best gins available now.
UNDER $25
Beefeater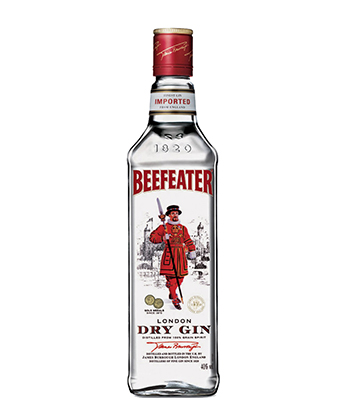 You're probably familiar with this big, juniper-heavy gin, which is a staple in most bars. At 94 proof, it's on the stronger side, but it doesn't burn when you take a sip, and it has an enjoyable mix of pine, black peppercorn, and citrus notes. Average price: $20.
Tanqueray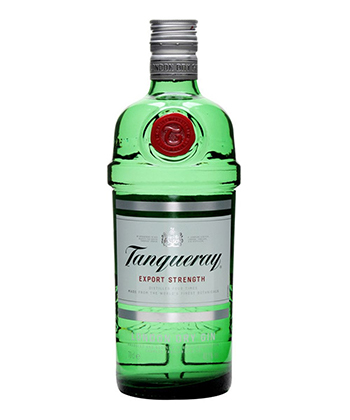 America's best-selling imported gin has followed the same recipe since the 1800s. A classic London Dry style, it's juniper-driven, with coriander seed and licorice notes. The brand's recent "Rangpur" release is also worth seeking out, and delivers a bright, zesty Martini. Average price: $18.
Treaty Oak Waterloo No.9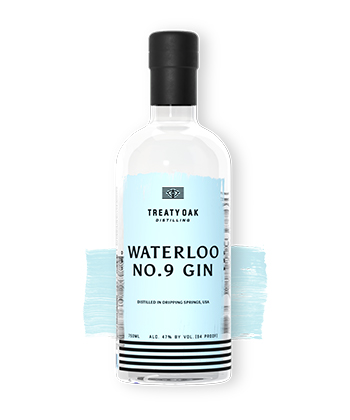 Texas distiller Treaty Oak offers a craft gin with an accessible price tag. Inhaling this gin's aromas is like walking through a pine forest, while a bold menthol flavor blends with citrus peel, raw fennel, and anise. Pair with dry vermouth for a super-dry, crisp Martini. Average price: $24.
UNDER $50
118 and 1st O.R.E 118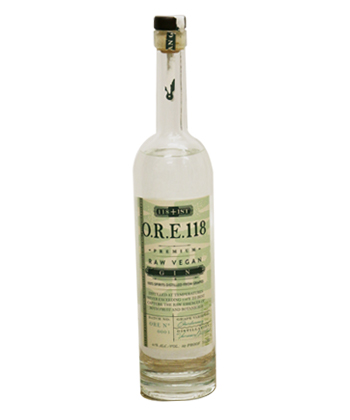 O.R.E. proudly markets itself as the world's first "raw vegan" gin. The term refers to a process in which a Chardonnay-grape-juice base is distilled at temperatures below 118 degrees Fahrenheit. The result is a vibrant mix of fruity aromas and fresh flavors of pepper and ginger. There's a lack of juniper and the usual botanical flavors, so this one remains on the "experimental but worth trying" side . Average price: $36.
Aviation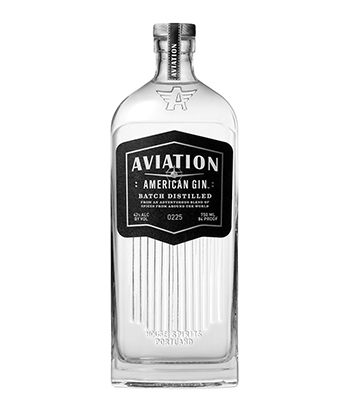 Juniper takes a back seat in this "New Western Dry Gin." Instead, citrus fruits, pepper, and spice lead the aromas. A pronounced salinity on the palate makes it taste like a dirty Martini, without the need to add anything to it. Average price: $29.
Barr Hill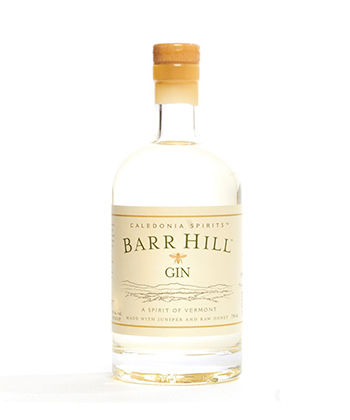 Caledonia Spirits distills this gin with raw honey, adding an attractive gold hue to the spirit. The honey is present in the gin's aromas, too, reminiscent of a refined manuka form, rather than something that once inhabited a plastic bear. Barr Hill drinks sweet and peppery on the palate, with a delicious tingle of turmeric. Drink with a delicate tonic, or over ice with soda and lime. Average price: $40.
Big Gin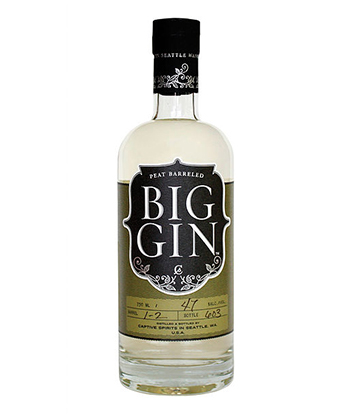 A perfumed mix of aromas, including violets, lemon peel, and Sweethearts, suggests this gin might be best in a modified Martini, but on the palate it's full-on juniper and pine wood. Definitely one for your G&T, therefore, but do take time to appreciate the contrasting flavors and aromas before mixing. Average price: $31.
Bombay Sapphire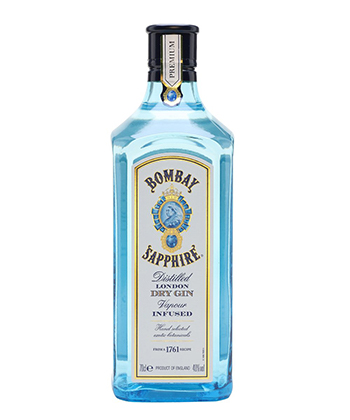 Bombay is one of the youngest "established" gin brands, but it still manages to be the second most popular in the world. Its iconic blue bottle is widely imitated, and the botanical-rich spirit it carries is one of the smoothest-drinking, most aromatic gins on the market. Average price: $35.
Brockmans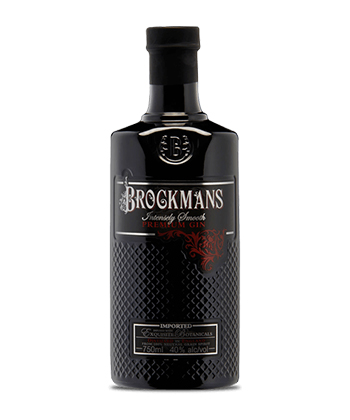 One might assume the creators of this gin were listening to early '90s West Coast hip hop while devising this recipe, because Brockmans smells and tastes like gin and juice — and we love it. Boasting every known tropical fruit in either its aromas and flavors, this is a one-of-a-kind offering ideal for long cocktails. Average price: $36.
Caorunn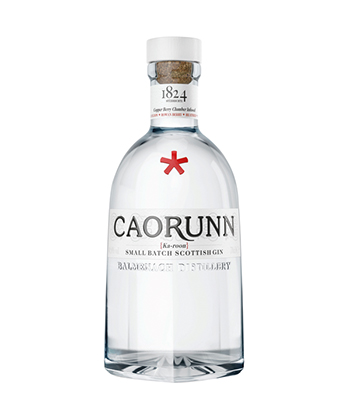 Am aromatic, small-batch Scottish gin, Caorunn is classically London Dry in style, with notes of juniper, coriander seeds, and lemon on the nose and palate. A full-bodied, strong finish leaves a lasting impression. Average price: $33.
Citadelle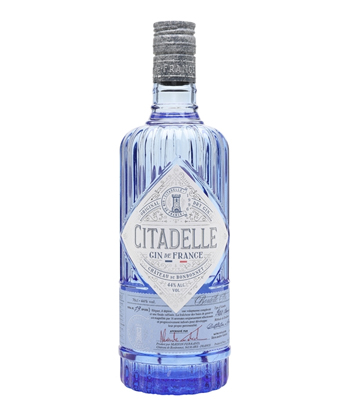 French distiller Citadelle follows Bombay Sapphire's lead with a gorgeous, azure bottle that wouldn't look out of place in a perfumery. The gin is defined by subtle juniper and citrus hints, and a remarkably smooth mouthfeel. This is a really versatile gin that would work in a number of cocktails, but we advise splurging on a premium vermouth, and serving in a 50:50 mix. Average price: $25.
Gin Mare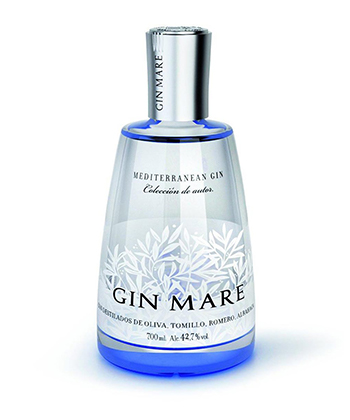 Founded in 2010, Spanish Gin Mare is now one of the world's leading brands. Showcasing a range of Mediterranean botanicals, including Italian basil, Greek thyme, Turkish rosemary, and Spanish citrus, we love this gin in a dirty Martini. Average price: $40.
Gunpowder Irish Gin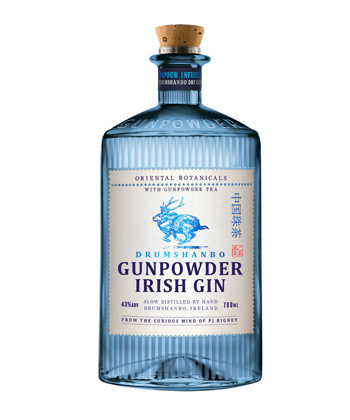 Like Citadelle, Gunpowder's cobalt blue bottle appears Bombay-inspired. There's a saline character on the nose and a refreshing kiss of citrus on the palate, with just a pinch of juniper. Average price: $39
Hendrick's Orbium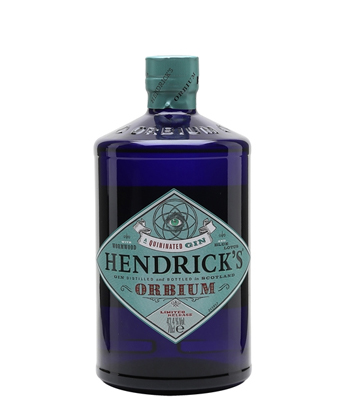 We are fans of Hendrick's cucumber-and-rose-scented original, but we were so blown away by this release that we couldn't possibly leave it out. Infused with quinine and wormwood, Hendrick's Orbium is so well balanced, it really doesn't need anything else. Stick it on ice as a sipping gin. or top with club soda (if you must). Average price: $40.
Malfy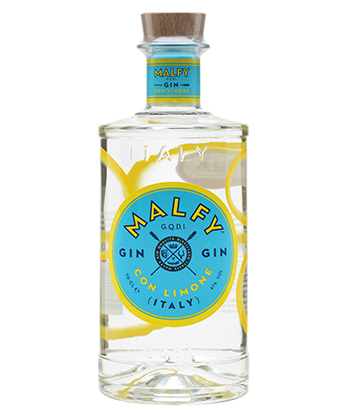 Hailing from a region more closely associated with fine winemaking than distilling, this Piedmontese gin is full of citrus fruit character. It pours a really refreshing G&T, with sweet lemon peel aromas that continue onto the palate and coat the mouth like an ice-cold limoncello. Average price: $29.
Neversink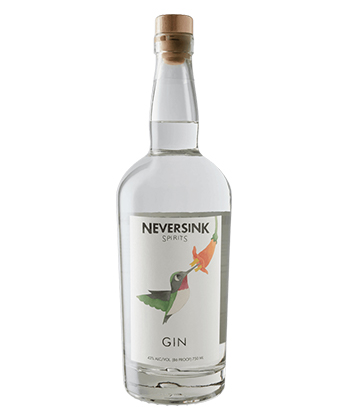 Made using an apple base spirit and 11 botanicals, Neversink's recipe lets herbal, fruity notes shine. The cute label draws you in, but Neversink delivers on its packaging: This is one of the most interesting gins on the market. Average price: $45.
New York Distilling Company 'Perry's Tot'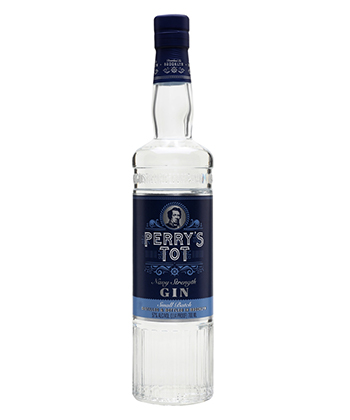 Bottled at 57 percent ABV, this navy strength gin is one for those who enjoy an extra kick without the rubbing alcohol notes that often come with boozy bottles. Aromatic and smooth, we suggest topping with soda and lime for a refreshing long cocktail. Average price: $35.
Nolet's Silver Dry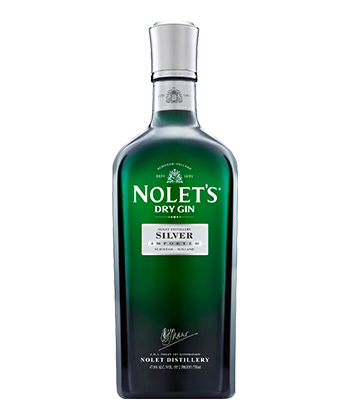 Infused with peach, rose petal, and raspberries, Nolet's delivers a flower bomb on the nose and palate. While it tastes a bit like liquid Turkish delight, it's surprisingly well balanced, and definitely not like any other gin you've tried. Average price: $43.
Plymouth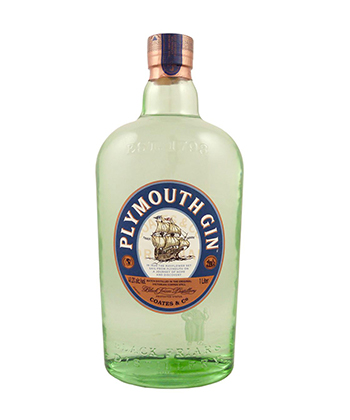 Both a brand and a style of gin, Plymouth is slightly sweeter and earthier than a typical London Dry. There's also a lot of citrus in this pour. Exceedingly smooth, with a crisp, full finish, Plymouth is this writer's go-to Martini gin. (Dry, up, not dirty, with two dashes of orange bitters — in case you're buying.) Average price: $31.
Roku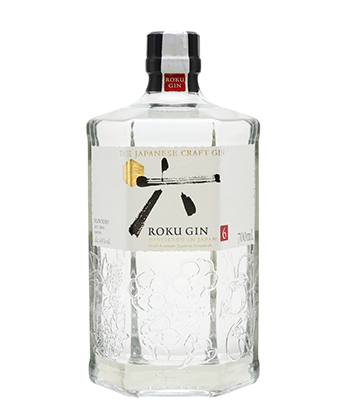 From Suntory, Roku gin is yuzu-forward, with a peppery spice that fills the mouth. It's probably too delicate for most tonics, so we suggest enjoying with soda or in a Martini. Roku also gets a six out of five for its bottle design. Average price: $32.
Sipsmith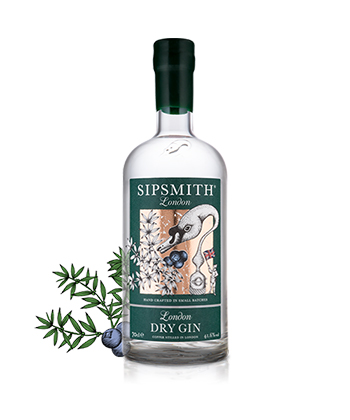 A quintessential London Dry gin, Sipsmith is peppery and juniper-y, with floral nuances showcasing its quality. It cries out for a craft tonic, and would be excellent in most cocktails. Average price: $35.
St. George Spirits Dry Rye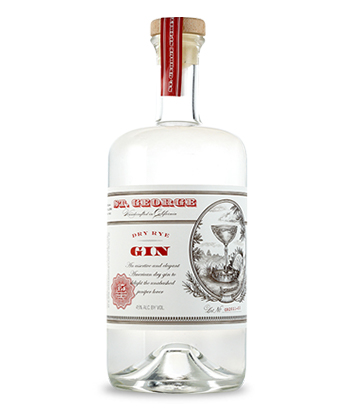 Unaged rye provides the base spirit for this unusual gin, one of three fantastic bottles from St. George Spirits. At first sniff, it's like recognizing a face at a party, but not remembering where you know the person from. Then it hits you — this is whiskey, just without the oak notes and color. This gin is in a category all its own, and lots of fun. Average price: $35.
The Botanist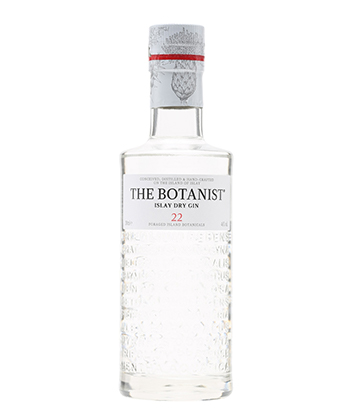 A gin for the "Chef's Table" generation, the Botanist includes 31 botanicals, 22 of which are hand-picked on the small Scottish Isle of Islay by the world's only full-time gin forager (talk about job envy!). This a complex, nuanced gin that can easily be sipped over ice, or mixed in a simple cocktail with fresh herbs and cucumber. Average price: $39.
Tommyrotter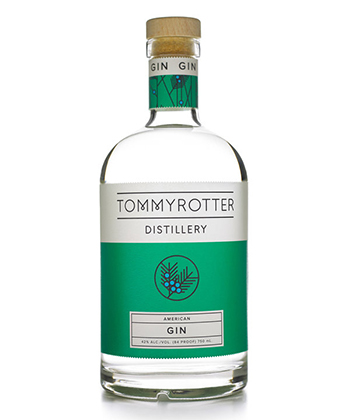 A pot-distilled gin from Buffalo, N.Y., Tommyrotter uses New York grain and is infused with a floral- and spice-heavy list of botanicals. If you're looking for something classic and juniper-driven, this likely won't interest you, but Tommyrotter is perfect for those interested in a new-wave style from a small-batch distiller. Average price: $35.
UNDER $100
Dingle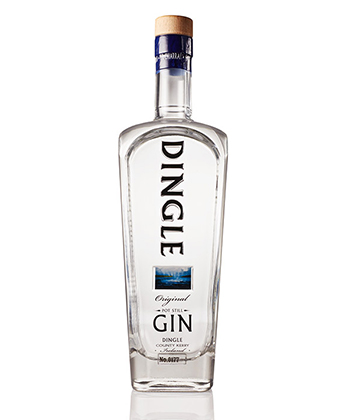 Dingle's aromas are juniper-rich and grassy, while the palate is all about roses and fresh flowers. This characteristic would blend really nicely with absinthe in a classic Corpse Reviver #2. Average price: $50.
Four Pillars Navy Strength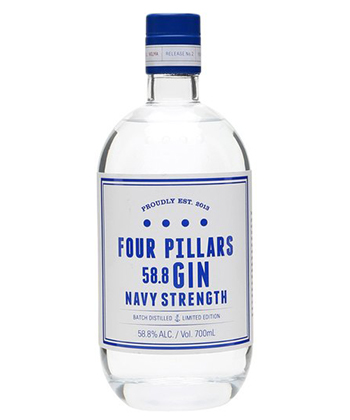 An Australian gin made from an unusual recipe including key limes, fresh ginger, and turmeric, Four Pillars is perfumed and full of flavor, with a lasting, ginger-spiced finish. It's surprisingly refreshing for a navy strength gin, especially one bottled at 58.8 percent ABV. Average price: $57.
Jaisalmer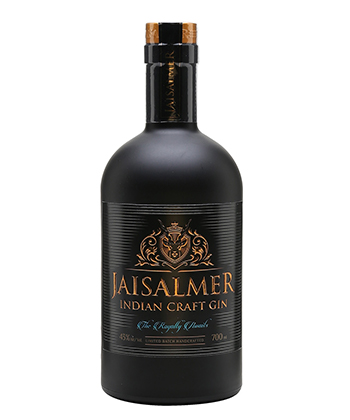 An Indian craft offering might sound like a novelty, but this quality spirit exceeds curiosity. Jaisalmer delivers a fragrant citrus nose, and a palate full of fresh herbs including basil, rosemary, and sage. Average price: $60.
Monkey 47 Schwarzwald Dry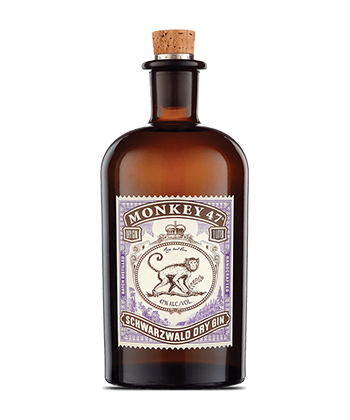 The number 47 indicates both the percentage ABV and the number of botanicals used in this spirit. Its piney, woody aromas and complex spiced palate make it an ideal candidate for a Martini; just be sure to pair it with a similarly flavorful vermouth. Average price: $80
Nikka Coffey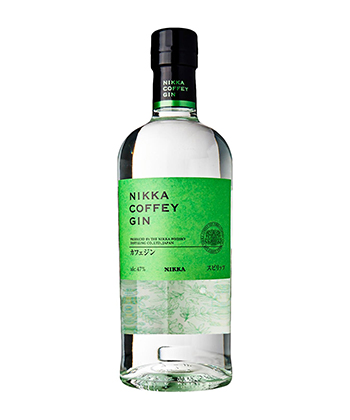 This gin smells like Japanese citrus fruits and tastes like Shishito peppers and rock salt. An excellent Martini gin, this would fare very well with soda and lime as well. Average price: $50.
SPLURGE (OVER $100)
Cambridge Distillery Anty Gin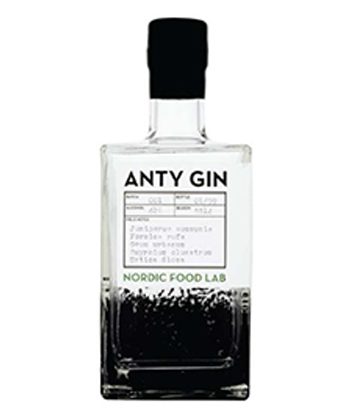 Should you want to splurge on something truly unique, consider Cambridge Distillery's "Anty Gin." Officially the world's first gin to be made with insects, each bottle contains the essence of approximately 62 red wood ants (believed to provide citrus character), blended with botanicals like juniper, wildwood avens, and nettles. Average price: $290.