California is the top producer of both weed and wine in America. But the two industries have remained separate — until now. With California's recent legalization of recreational cannabis use, businesses are starting to offer weed and wine tours. These experiences combine the pleasures of traditional wine tasting with the latest cannabis products.
Ready to add a new twist your wine tasting experience? Here are the top-rated wine and weed tours in California to consider. Keep in mind that some experiences do not allow weed consumption on tour, while others openly encourage it. Additionally, all above age 21 are welcome, even those who do not consume weed.
Cannabis Tours
$129 per person, select Saturdays
Cannabis Tours turns weed and wine into a social experience. You'll hop on a party bus, where guest are encouraged to BYOC (bring your own cannabis) and share it with others. The tour starts with a tasting of one of the first weed-infused winemakers, CannaVines. It then proceeds to a dispensary and three East Bay wineries, with a catered lunch at one of the wineries. Cannabis Tours is a nationwide organization that also runs several other weed-related activities including painting, "POTtery", and baking.
MJ Tours California
$150 per person, Sundays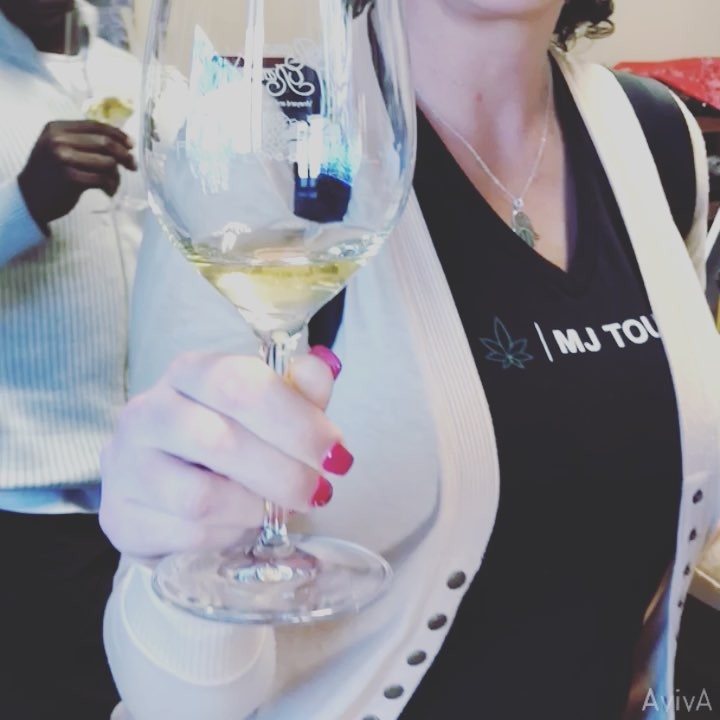 Enjoy San Diego wine country with a "green friend" by your side. The tour starts at a dispensary, where you'll meet a local bud tender and learn about their products. You'll then proceed to three wineries in the Ramona wine region, for a total of six to nine tastings. A picnic-style lunch is provided.
The Sonoma County Experience
$199 per person, Saturdays and Sundays
The Sonoma County Experience's Wine & Cannabis tour is an excellent choice for wine aficionados looking to enrich their cannabis knowledge in an intimate setting. You'll visit a cannabis garden to understand how weed is grown, as well as a dispensary for a Q&A session with a representative. You'll be guided through vineyards for a firsthand perspective on the similarities between viticulture and cannabis cultivation (past wineries have included Larson Vineyards and Dutton Ranch). The trip includes lunch and a complimentary mimosa for the early-morning ride, which leaves at 8:45 AM. This tour gets bonus points for founder and guide Jared Giammona's friendliness and attentiveness, which had guests raving. To caveat: No cannabis consumption is allowed on the tour, but guests are welcome to purchase their own weed from a local dispensary.
Have a favorite wine and weed tour that's not on here? Share it with us in the comments!
1,548 total views, 2 views today