Nigeria is a country is a multicultural nation with a rich history. There are numerous tourists' attractions across the breadth and length of the country. In addition to the appeals of these great destinations, the warm hospitality of Nigerians and their caring nature makes Nigeria a place to be.
1. Yankari National Park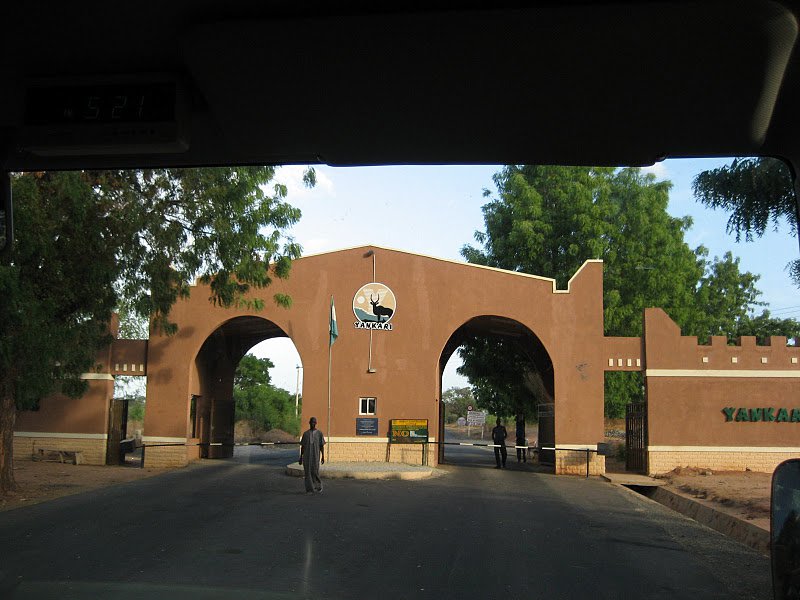 Yankari National Park is Nigeria's best Wildlife Park. Crocodiles, Baboons, Hippopotamus, Waterbucks, Warthogs, and Duiker are all present at the park. The Park has a lot of attractions for visitors round the year, however the best time to visit from November through May when the animals come together around the Gaji River. Visit: Yankari National Park
2. Obudu Cattle Ranch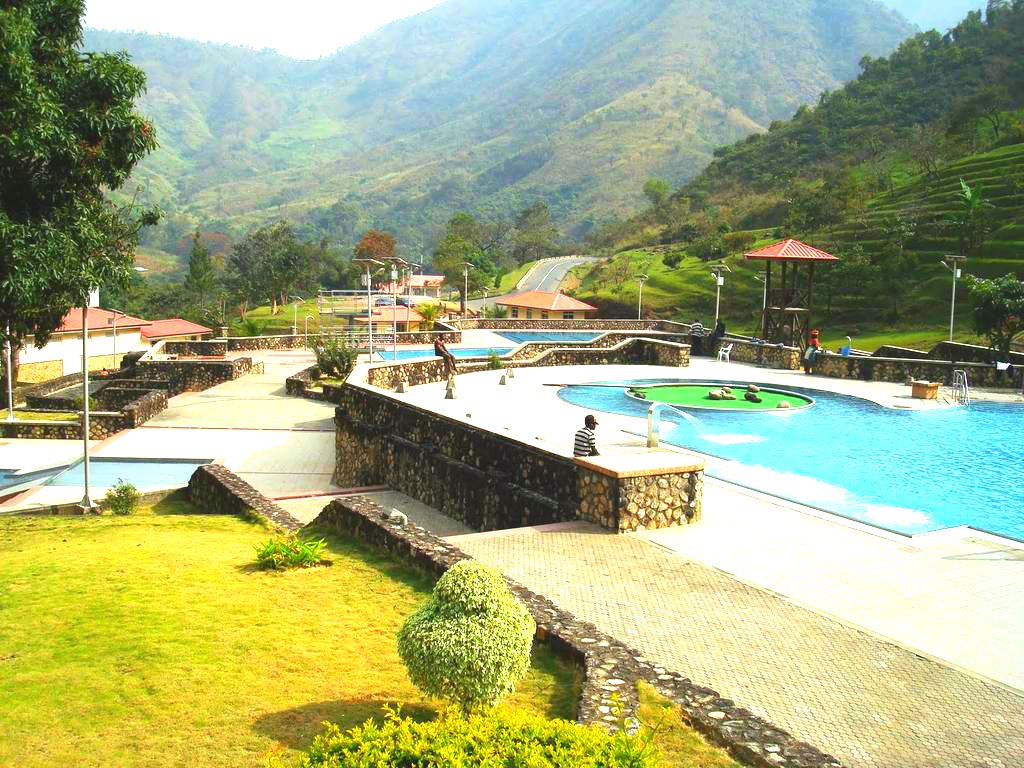 Obudu Cattle Ranch is a favorite destination for both international and local tourists alike. Special features of the ranch include horse riding, bird watching, sporting facilities, natural swimming pool, gorilla camp, beautiful waterfall, and exquisite hotels.
It is located in Cross River State near the Nigerian border with Cameroon. The Ranch has temperate weather round the year.
3. Mbari Cultural Centre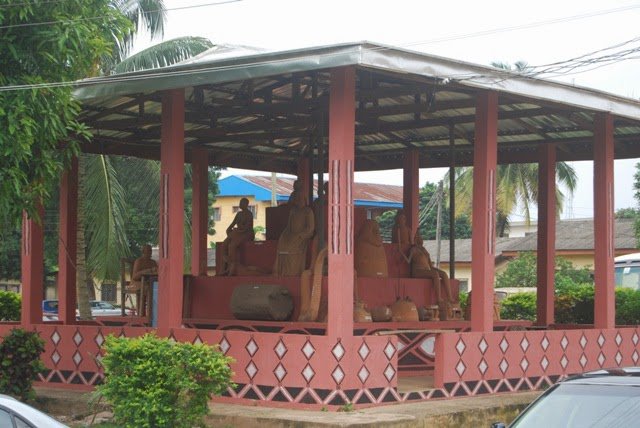 The Mbari Cultural center houses sculptures and artifacts which of the social-religious life of the Igbos, one of the 3 major tribes in Nigeria. Its features include the monument of the "ALA" the goddess of the earth. The plastic representation of symbols of deities like Amadioha (god of thunder) , the ALA, the Ogwugwu (god of the forest). All the deities are surrounded by their mystic messengers like monkeys, snakes, owl, and tortoise. It is an open air museum exhibiting the culture and aesthetics of Igbo people and is located in Ikenegbu layout and in Aboh Mbaise, both in Imo State.
5. Abraka-Gordon River Resort, Abraka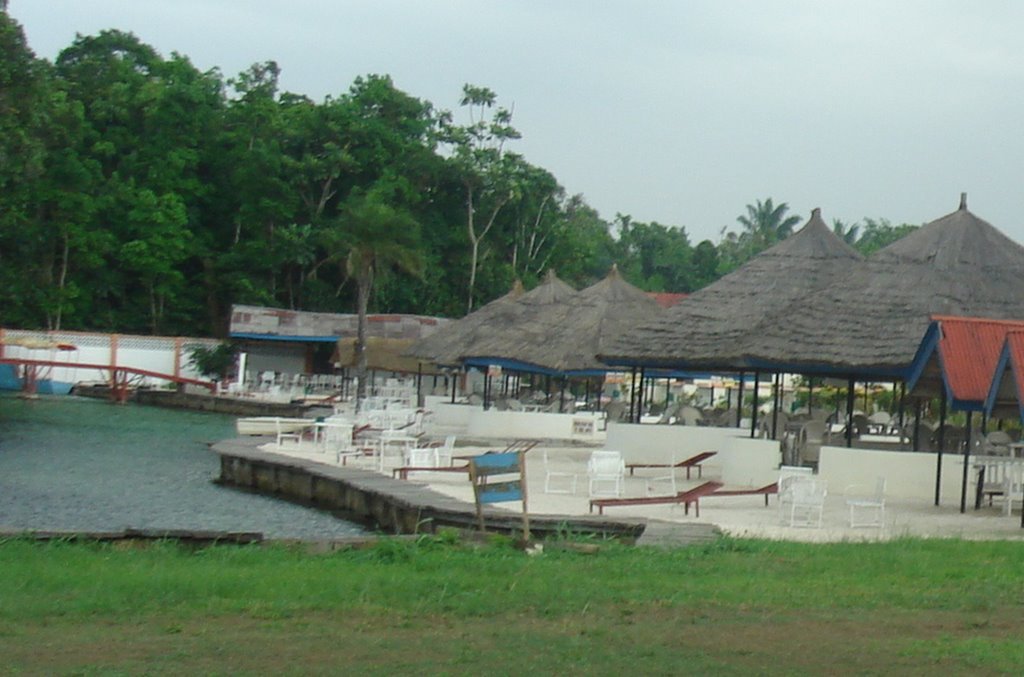 Situated in Abraka, Abraka River Layout is a perfect spot for a quiet picnic away from the hustles and bustles of the city. Swimming, boat riding, fishing is some of the favorite activities here. Taking a walk on the sandy beach and watching Ethiope River flowing rhythmically and slowly is such a soul refreshing experience. Children's playground, rackets/ badminton courts and lawn tennis court are some of the side attraction at this resort.
6. Wase Rock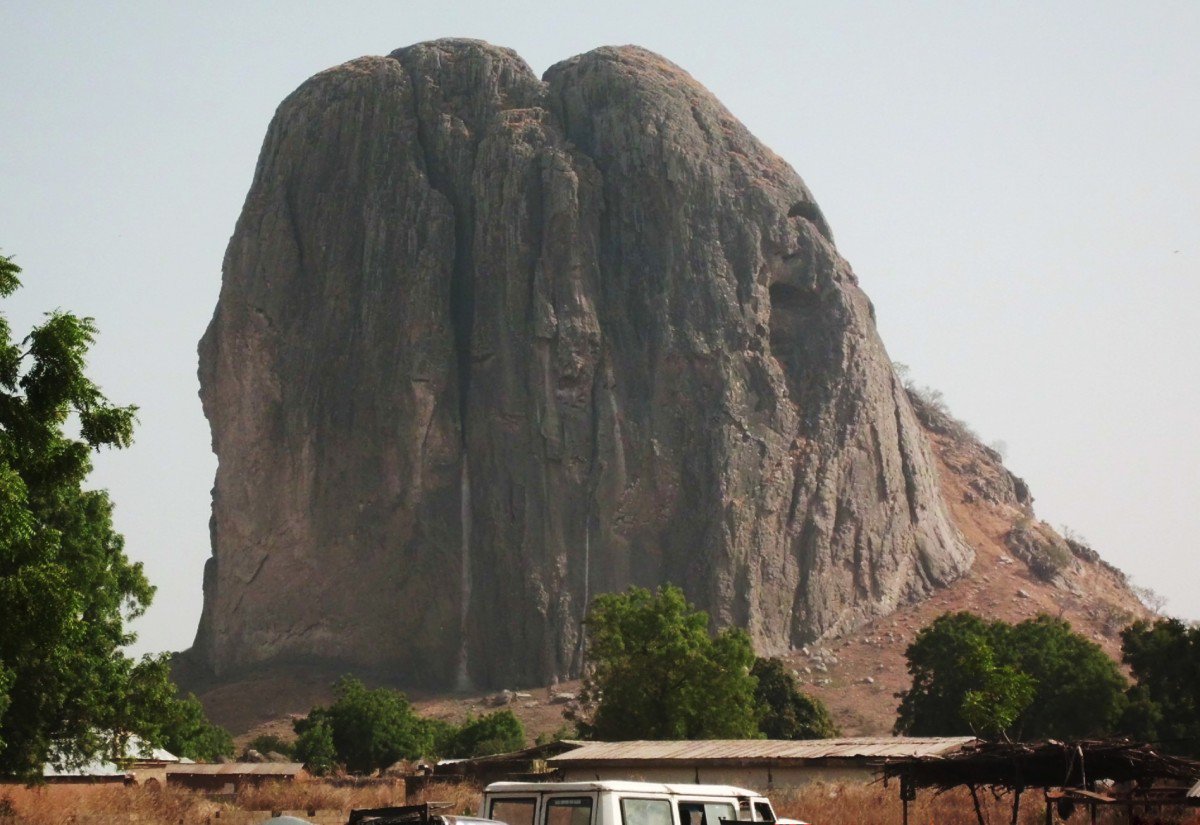 Wase rock is a dome-shaped rock that is a breeding site to Pelican birds. It rises up to 350 meters above sea level making it a favorite attraction for geologists, bird watchers, geographers, and mountaineers. It is located in Wase town in 216 km South East of Jos.
7. Terra Kulture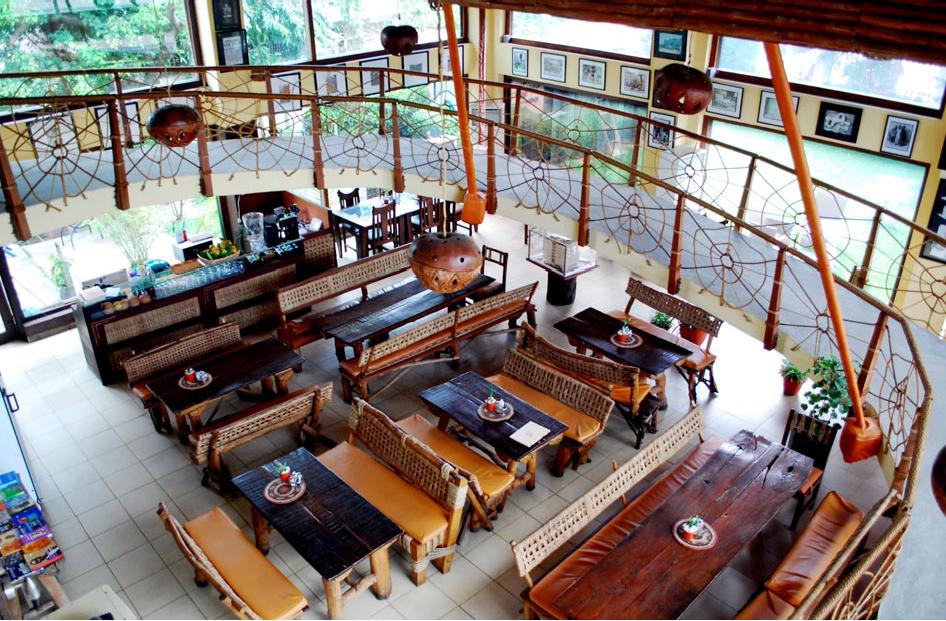 Recreation and education is merged at Terra Kulture. Crafts and arts of different Nigerian ethnic groups are on exhibition. It also has an information center or library with rich information on Nigeria and Africa as a whole. Terra Kulture is located in Lagos state. Visit: Terra Kulture