Glitz, glamour, and profound luxury have always defined Italian style. Ferrari sparkling wines are no exception. Ferrari Trento is a global ambassador of the Italian Art of Living, and a vibrant symbol of the best that Italy has to offer. As such, Ferrari proudly finds solidarity with iconoclastic Italian luxury brands like Ermenegildo Zegna, Prada, and Maserati. Ferrari has long been the toast of unforgettable moments at cinematic and cultural events, and now, for the fifth year in a row, Ferrari's Brut Trentodoc will return as the official sparkling wine of the Emmy Awards. This classic bottling, which received a Gold Medal at the Champagne and Sparkling Wine World Championships, is the chic black tuxedo of the wine world.
Produced from Chardonnay grapes in the traditional Champagne method (called metodo classico in Italy), winemaker Marcello Lunelli ages the wine on its lees in bottle for a minimum of 24 months, giving it a toasted richness and very refined effervescent mouthfeel.
The wine has become the preferred choice for celebratory toasts and soirées across Italy — and it continues to build a legitimate presence in similar settings across the globe. And while we can't all don a tuxedo or couture gown and walk the red carpet at the Emmys, we can all drink a couple bottles of the elegant Ferrari Brut Trentodoc in concert with the cultural icons of our age, while we gossip about fashion choices and the gilded age of television. Here's a little preview of what will be in your glass.
Location, Location, Location.
In the early 1900s, Giulio Ferrari was one of the first viticulturists to imagine the incredible potential of the foothills of the Dolomite mountains for grape cultivation. After studying Champagne production in France, Giulio returned to Trentino, bringing with him cuttings of Champagne's most notable variety and planting Chardonnay in the area for the first time.
The Alpine climate of the region, with cooling winds from the epic snow-capped mountains augmenting the extraordinarily sunny days, proved to be the perfect location for grape growing. Ferrari converted this small region (now officially recognized as Trentodoc) into one of Italy's premier regions for sparkling wine production. Thanks to Ferrari's foresight, Trentodoc now represents Italy's largest and foremost vineyard zone planted with Chardonnay.
In 1952, Giulio Ferrari secured a bright future for Ferrari by selling his winery and vineyards to the Lunelli family. Today, the third generation of Lunellis stands at the helm and is leading the charge for high-quality Italian sparkling wine throughout the world. The family now owns a collective of magnificent wineries, Tenute Lunelli, across Italy in prominent regions such as Tuscany and Umbria. It also owns and operates Locanda Margon, a Michelin-starred restaurant in Trento.
Ferrari wines might be crafted in the same manner as Champagne, but they are proudly and unabashedly Italian, reflecting Trento's high-altitude terroir with vibrant acidity and structure.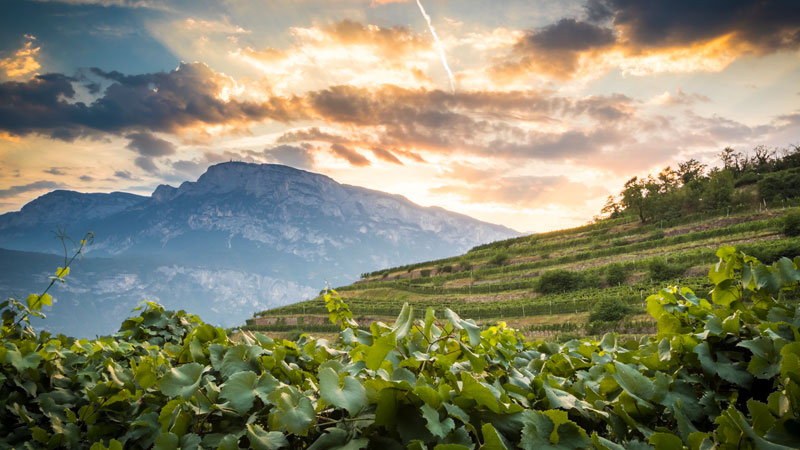 Organic and Sustainable
In 2014, Ferrari began transitioning its nearly 300 acres of vineyards to organic farming practices, a substantial undertaking for such a large swath of land. Today, the entirety of Ferrari's vineyards is certified organic.
In addition to its own fruit, Ferrari purchases grapes from over 500 individual families. Each of these families adheres to a strict protocol aimed at promoting sustainable winemaking practices. "The Ferrari Vineyard" protocols positively affect the entire  surrounding region, bringing rich biodiversity to the vineyards and purity to the area.
"In terms of corporate social responsibility, this strengthens even more our commitment to the areas where we operate," says Marcello Lunelli, vice president of Ferrari.
Growers follow principles of sustainable mountain viticulture that treat the vineyards as gardens. Farmers have replaced herbicides and chemical fertilizers with traditional farming practices such as using green manure and natural fertilizers.
Award Winning
This year, during the Emmys, Ferrari will be winning the hearts of Hollywood's most revered talent and fans of television's greatest art alike. Ferrari's wines are the perfect fit for this star-studded night, as they have been earning their own panoply of awards since a Ferrari sparkling wine won the Gold Medal at the International Exhibition in Milan in 1906. Since then, Ferrari's Trentodoc wines have been rated among the finest sparklers in the world. Wine Enthusiast named Ferrari the European Winery of the Year in 2015. Ferrari won the title of World Champion Sparking Wine Outside Champagne in 2014, World Champion Blanc de Blancs in 2016, and Sparkling Wine Producer of the Year in 2015, 2017, and 2019.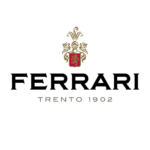 This article is sponsored by Ferrari Trento.
The article Glam Up Your Emmys Party With Ferrari Brut Trentodoc appeared first on VinePair.
Please follow and like us: