Last year, Pink (aka Alecia Moore) made public that she owned a 25-acre vineyard in Southern California — but its name remained a secret. Now, Moore has announced that she is the force behind Two Wolves Wine. Unlike other celebrity-owned wines, Moore herself is the winemaker.
Two Wolves Wine is a project that was decades in the making for Moore. It started with  a passion for French wine, with additional inspiration from an Australian documentary called Red Obsession. It then blossomed into purchasing a vineyard and moving Moore's entire family out to Santa Barbara. Somehow, between endless touring and the release of her seventh album, Moore managed to learn the winemaking process, and then manage harvest, fermentation, and bottling of her first wines. To craft the wines, Moore relied on knowledge from both her Wine & Spirit Education Trust (WSET) classes as well as her assistant winemaker Allison Thompson of La Lepian Wines.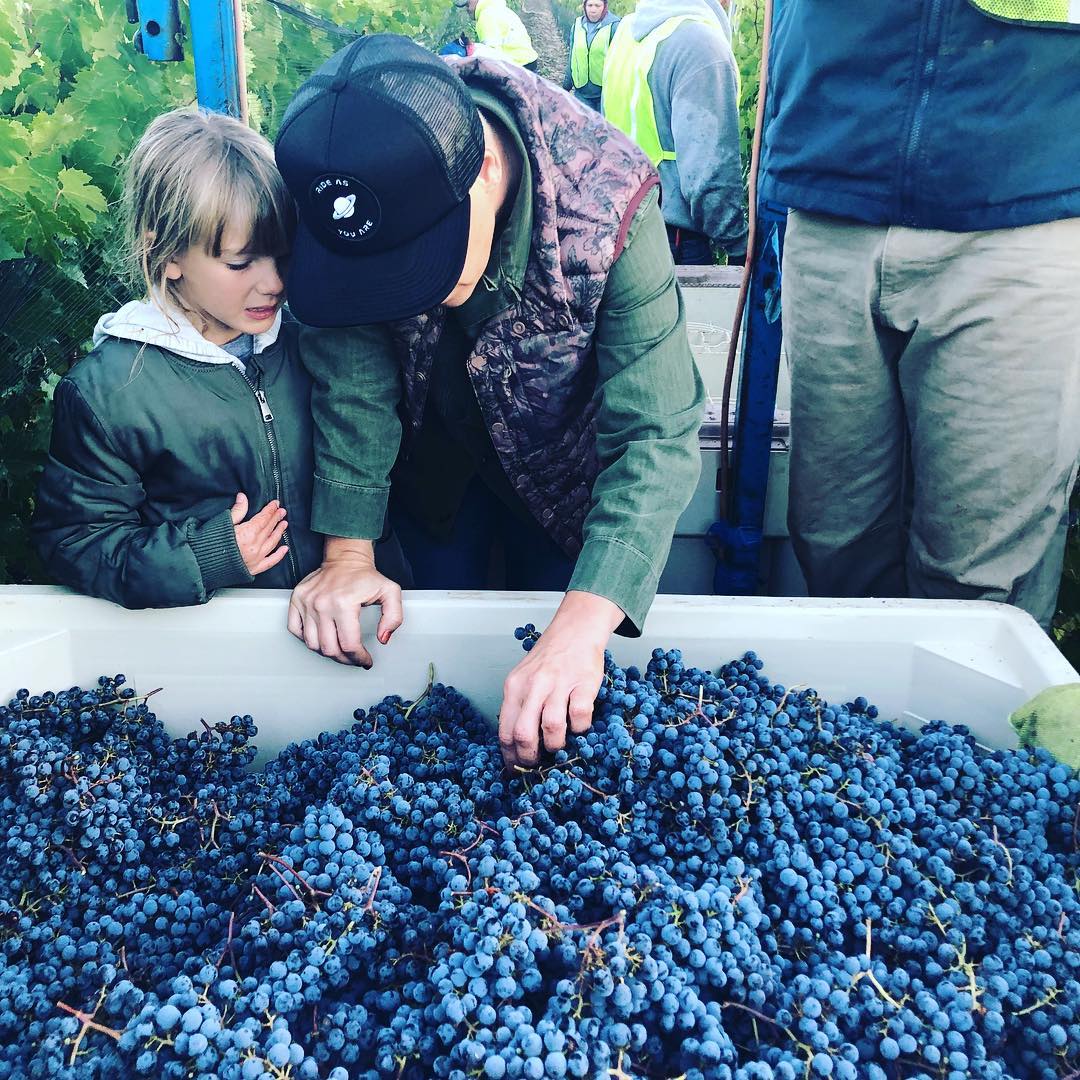 So what can we expect from Two Wolves Wine? The first three wines released are all blends. There is a 2015 Cabernet Sauvignon ($90), which contains 86% Cabernet Sauvignon, 10% Cabernet Franc, and 4% Petit Verdot, a 2015 Cabernet Franc ($60) which  contains 5% Cabernet Sauvignon, and a 2015 Petit Verdot ($60) which contains 20% Cabernet Franc. All of the wines bear a vivid profile, with herbal and spice notes, reflecting Moore's own wine preferences. They are also extremely low-production, with only 30-50 cases of each wine produced.
Moore also places a huge focus on sustainability, with practices such as cover crops and native yeast strains during fermentation. In 2014, the vineyard was certified as organic by the California Certified Organic Farmers (CCOF). All grapes are also hand-harvested and sorted.
While the wines are all red at launch, the vineyard also grows Semillon, Sauvignon Blanc, and Malvasia Bianca. Moore mentioned eventual plans for a rosé, but she does not want her wines to be associated with the color pink. Moore's trademark also includes clothing and wine accessories like gift bags and stoppers, so we anticipate Two Wolves-branded gear in the future.
Two Wolves Wine is available on a membership-only basis. Given its limited allocation, the initial member list is only open until November 25th, 2018. Visit twowolveswine.com to learn more.