During last year's Campari America Spirited Connections Interview series, Gastronomista profiled innovative bartenders who are re-thinking the major issues facing the industry today: sustainability, inclusion, philanthropy, motherhood behind the bar, and the importance of health and lifestyle balance, to name a few. I'm grateful for the opportunity to continue this series with Campari America in 2018, and we have a line-up of incredibly talented and forward-thinking luminaries who are about to drop some serious knowledge and inspiration. We're kicking off the series with one of the best in the business, Bobby Heugel, and a discussion on the importance of philanthropy.
The sixth annual Negroni Week is June 4-10. This annual celebration of one of the world's best cocktails has a deeper mission to raise money for dozens of philanthropic organizations. For all of those looking to buy a Negroni or two at their favorite bar or those bartenders looking to meet their fundraising goals, Bobby should be a source of inspiration. He has a unique view on philanthropy; one based on need, sustainability, and the impact on the greater ecosystem of the spirits industry.
It was a true honor to spend a few hours with him, and I must admit, I am envious of those who have the opportunity to study under his tutelage.
Without further ado, Bobby Heugel:
Gastronomista:
Bobby, your reputation precedes you! I've been hearing about your work and how you give back to the community. One of your philanthropic efforts is the O.K.R.A. Charity Saloon.
How did you get involved, and can you tell us more about the mission behind the project?
Heugel:
I was President of a group of local restaurant and bar owners that formed O.K.R.A. – An Organized Kollaboration on Restaurant Affairs – in 2011 in order to resist some proposed regulations that would have been catastrophic to the economic viability of future restaurants and bars in Houston. After winning that political victory,
we realized we had established this effective and powerful organization that could shape our local community going forward
, so I asked all of these incredible people who had become such good friends through this process if they'd be interested in opening a bar where
100% of the profits went to charity
. They agreed, and just like the prior campaign, we all got to work on this new goal.
It was an amazing project that none of us could have done alone, and we are all extremely proud of it
.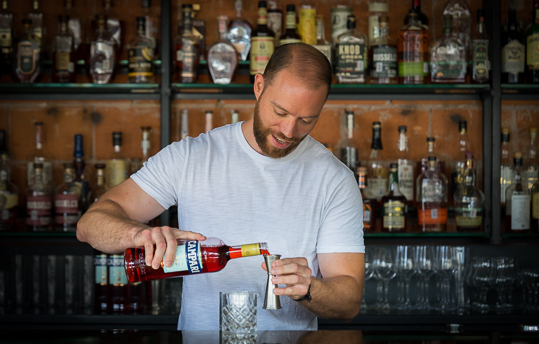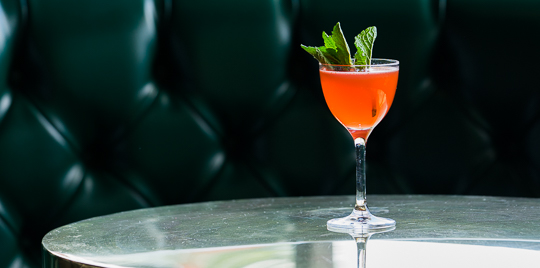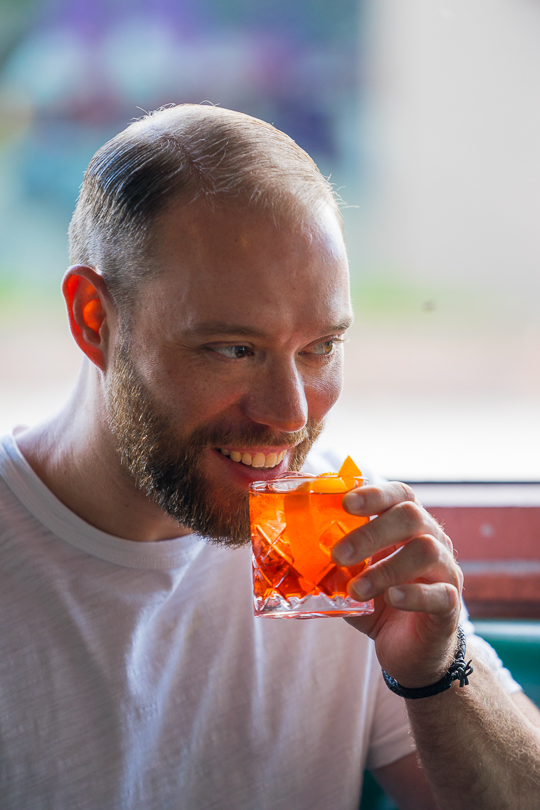 Gastronomista: What has been the best part of being involved with O.K.R.A.?
Heugel: The O.K.R.A. Charity Saloon was the first bar of a new wave of restaurants, bars, and hotels to open in downtown Houston starting in December 2012. Since that time, there's been over 80 new liquor licenses issued in the area (including some of my own). This small little idea literally reinvigorated the downtown of the fourth largest city in the country and at the same time it raised over a million dollars for charity to date. It would be impossible to pick one story out of this incredible journey, but I think the total number of lives this bar has touched shows how powerful humanitarian efforts like this can be.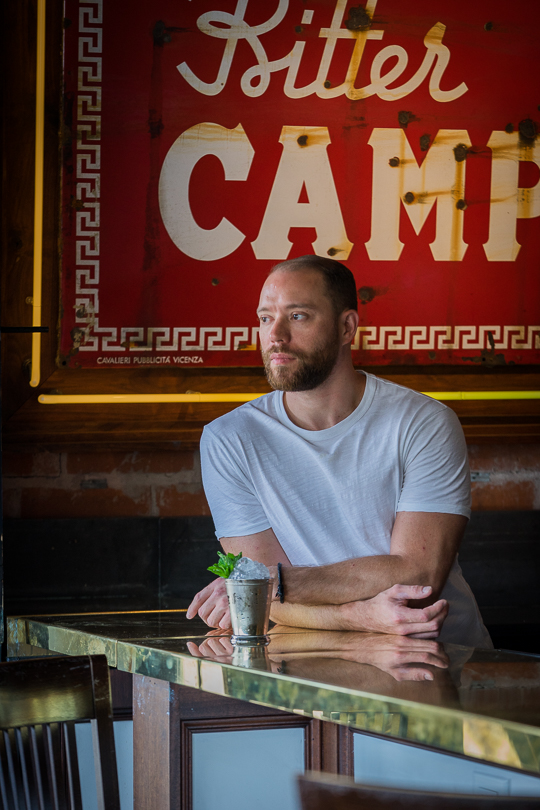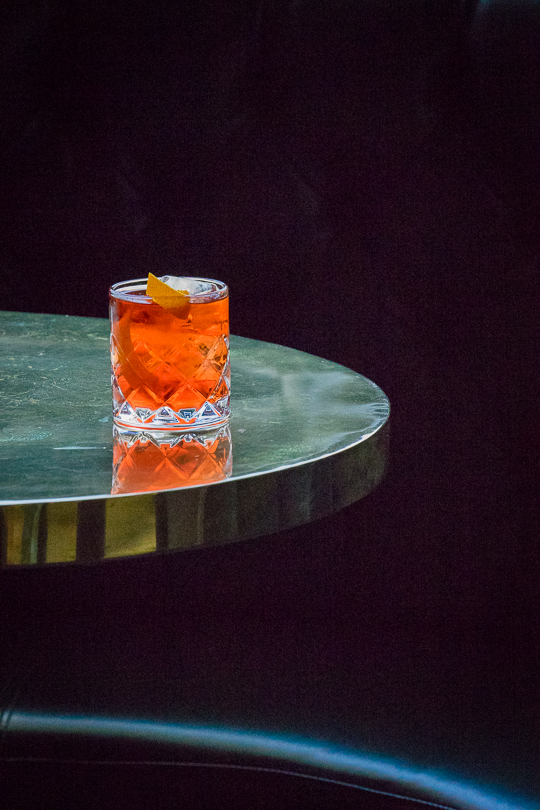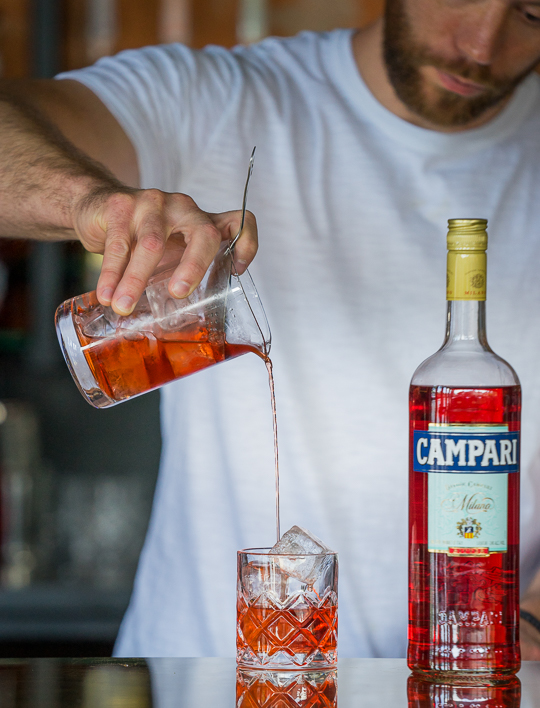 Gastronomista: How have you been involved with Negroni Week in years past, and how are you planning to be involved this year?
Heugel: Anvil, which I own, is participating in Negroni Week this year June 4-10, and we are donating 100% of Negroni sales to No Kid Hungry, an organization that donated $300,000 to Houston for Hurricane Harvey relief.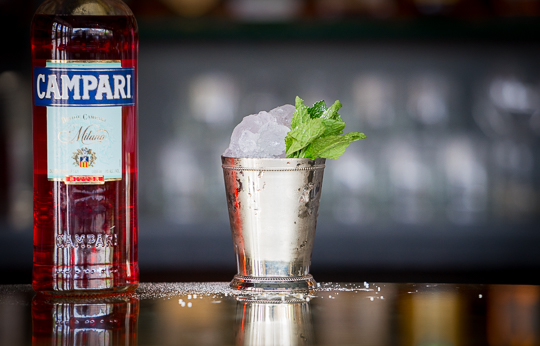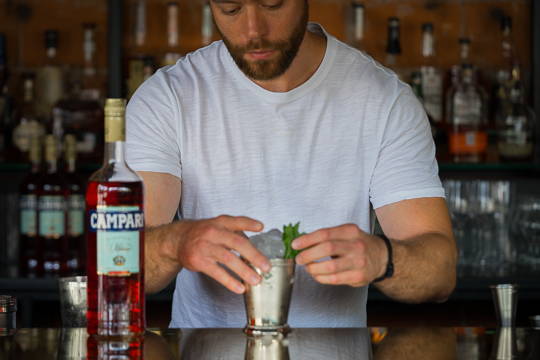 While I've always thought Negroni Week was a good idea (and have participated several times in years past), I've been sour on how *some* bars have use this week as a way to appear charitable and "check a box" each year,. This is despite the best efforts of Imbibe and Campari, those responsible for developing and organizing Negroni Week, to encourage genuine giving.
But this year, I spoke at length with Anne Louise Marquis at Campari about their efforts to encourage better planning on the part of bars and require a more active, structured participation. Registration requires a minimum donation of $25 to register and, requires bars to select a certified 501(c)(3) charitable organization. She's put together a list of Ten Tips for a Successful Negroni Week that I contributed ideas to, and I think it's a great tool for not only engaging Negroni Week but other charitable initiatives as well. While I'm sure everyone has different ideas for Negroni Week, what I hope is that the yearly event raises a ton of money for charities nationally because of its reach and popularity. But, I hope even more that it is a basic exercise in being charitable each year that then inspires bars to understand this process better and launch other initiatives throughout the year.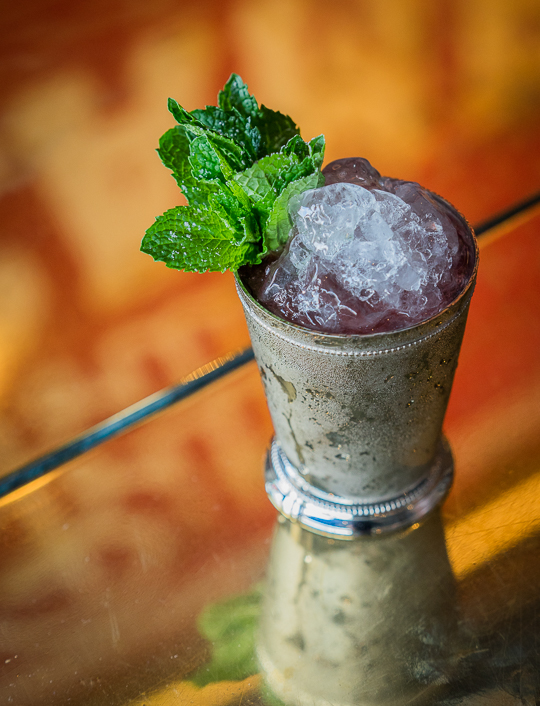 Bars are uniquely positioned to host fundraisers, respond more swiftly to fundraising needs during disasters, and don't face all of the political pressures that other business do in today's world. And I think Negroni Week reminds us all of this opportunity we have to impact our community.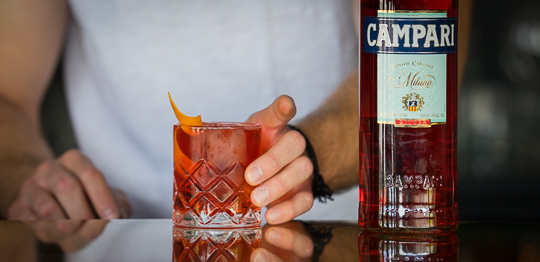 Gastronomista: What are three things every bar can do to give back on a day to day basis?
Heugel: Being charitable is a notion that explains how we choose to serve the world around us instead of ourselves when able. And in this vein, I think bars need to be considerate of others in three primary areas. 1. Bars need to pay their staff sufficiently, with benefits if able, and create a safe work environment for their employees. 2. Bars need to consider the total number of people responsible for the liquor and produce they serve in their bars and strive to make decisions that reinforce the ethical treatment of these individuals. 3. Bars need to remember that, historically, bars have served as houses for charitable efforts in local communities and continue to fulfill that need.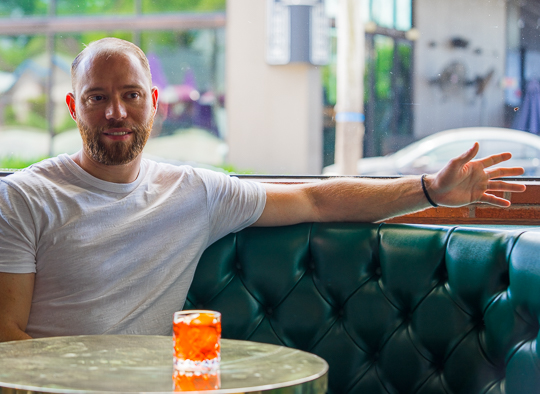 Gastronomista: What is your advice to someone wanting to get involved with giving back to their community?

Heugel: I would recommend that those interested in becoming more charitable as a business first start by engaging a certified 501(c)(3) organization. This designation certifies an entity as a non-profit organization and requires them to abide by federal laws that regulate these organizations. Far too often, people want to start their own organization, without realizing the structures of non-profits are very complicated and time-consuming. After engaging an organization, consider donating time instead of just money or goods, possibly becoming part of that organization's leadership after first volunteering. And finally, if you feel like you fully understand the commitment, launch your own organization if there is a need not currently being fulfilled in your community.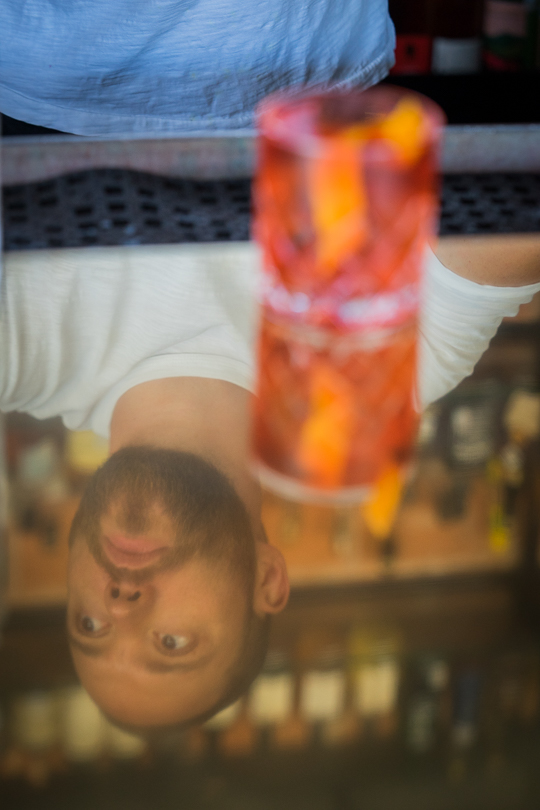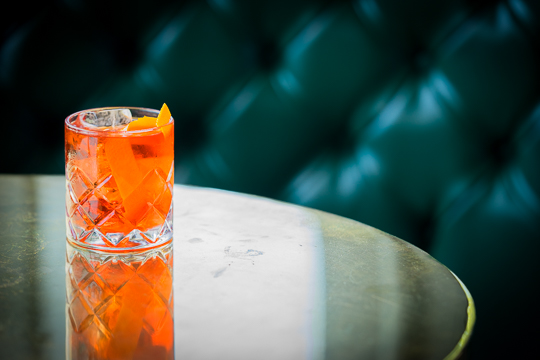 Gastronomista: What drives the creative process for you when you're creating cocktails? Any tricks of the trade you can share?
Heugel: I think the best cocktails are extension of classics. The basic principles of balance and simplicity that govern classics help keep our plethora of ingredients and various methodologies in check in this day of globalization. The measure of a great cocktail to me is whether or not it has the potential to become a classic in its own right.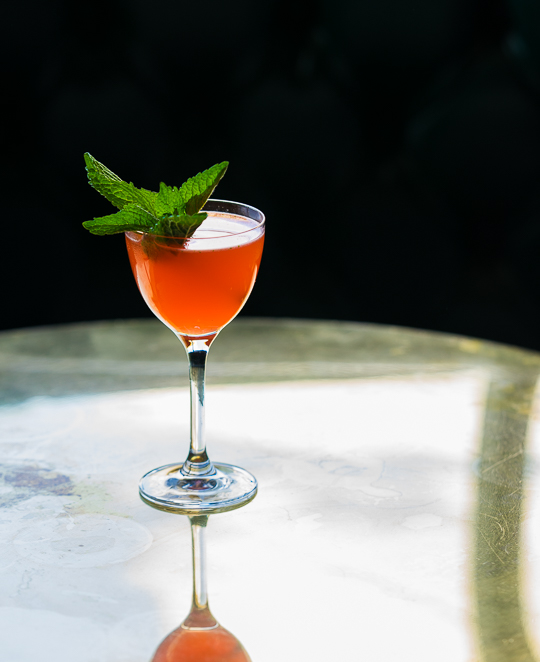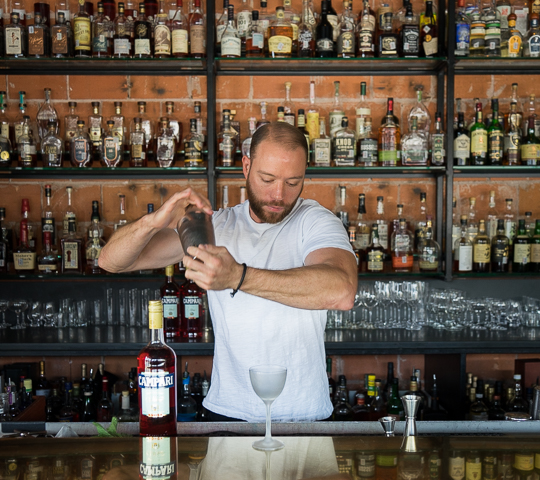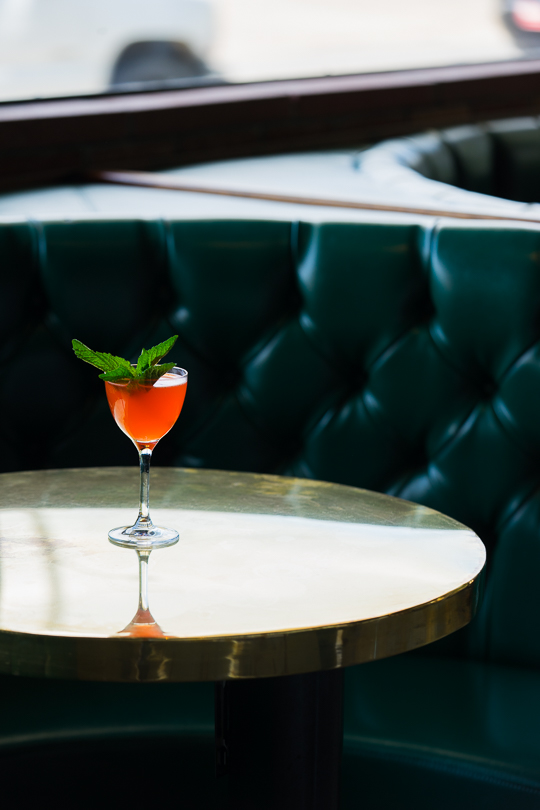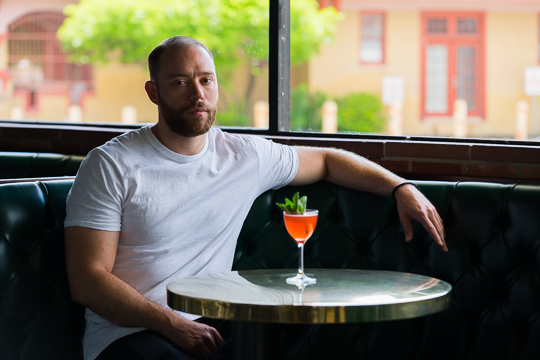 Gastronomista: Who inspires you in the bar industry right now? Who do you think is doing it right?!

Heugle: Thad Vogler's (owner of Bar Agricole and Trou Normand in San Francisco) fierce dedication to ingredients that he believes in and has extensively researched is inspiring. I enjoy Thad's bars so much, but even more, I admire his efforts to consider his impact in the world that extends beyond what most guests would notice. We need more people to act in this manner in this industry.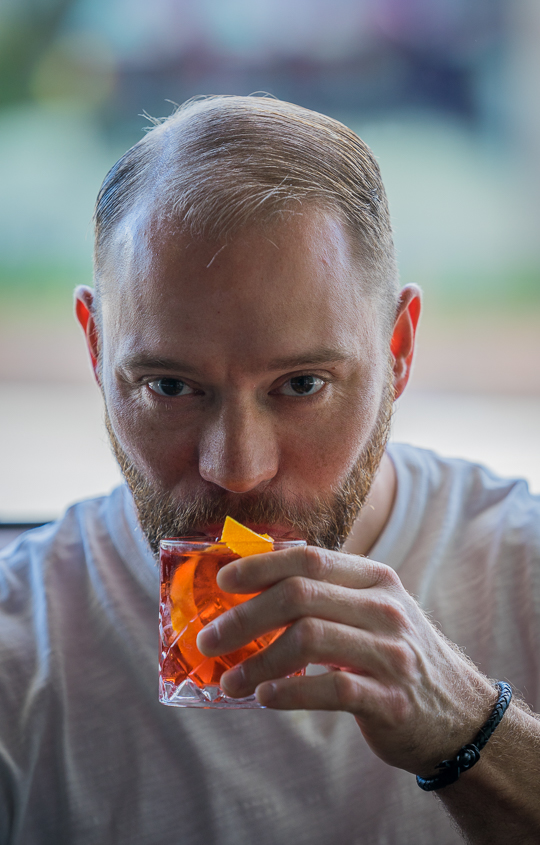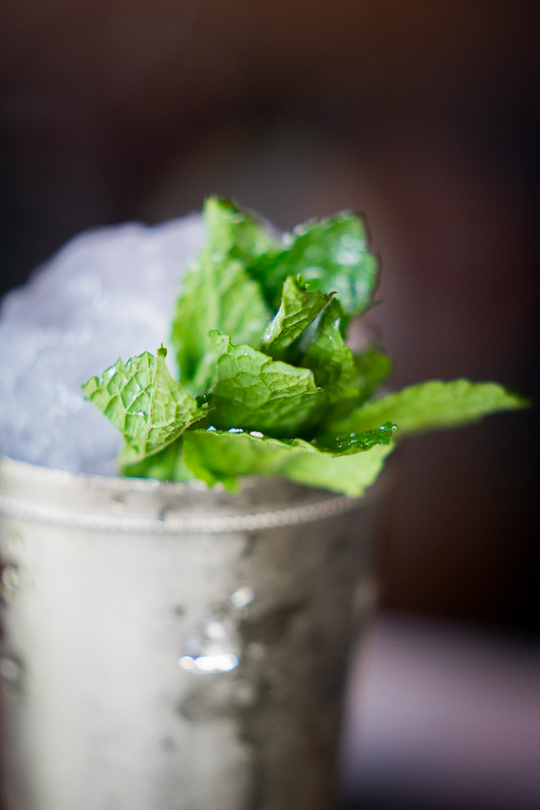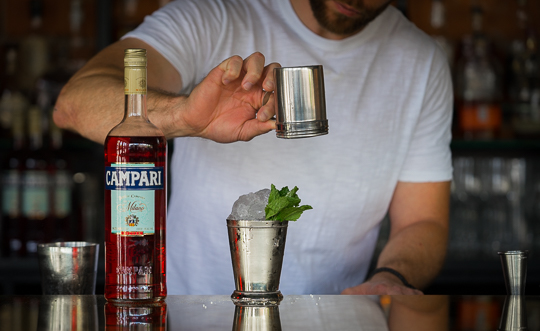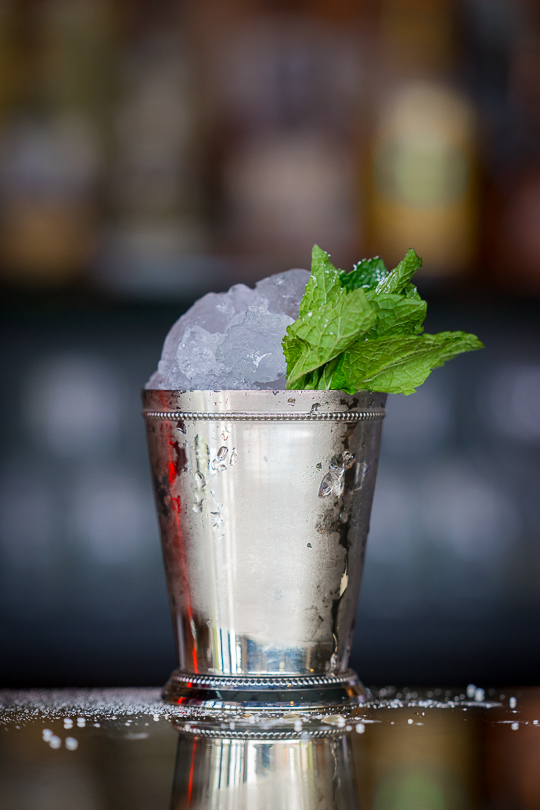 Gastronomista: This series is sponsored by Campari America, would you be willing to share your favorite recipe made with Campari America products?
Heugel:
My favorite cocktail I have developed at Anvil with Campari is
The Smitten
.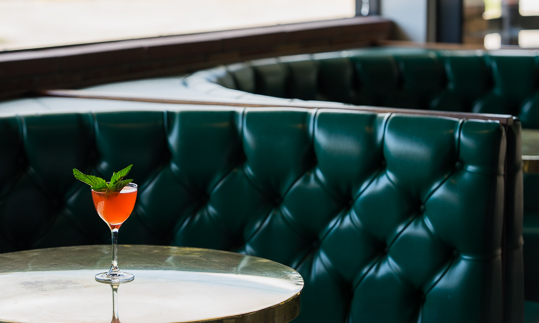 The Smitten
Created by Bobby Heugel
1 oz Campari
1 oz London Dry Gin
1 oz Lemon Juice
1/2 oz Simple Syrup (2:1 sugar to water)
16ish Mint Leaves
Shake and fine strain into a cocktail coupe. Garnish with a mint sprig.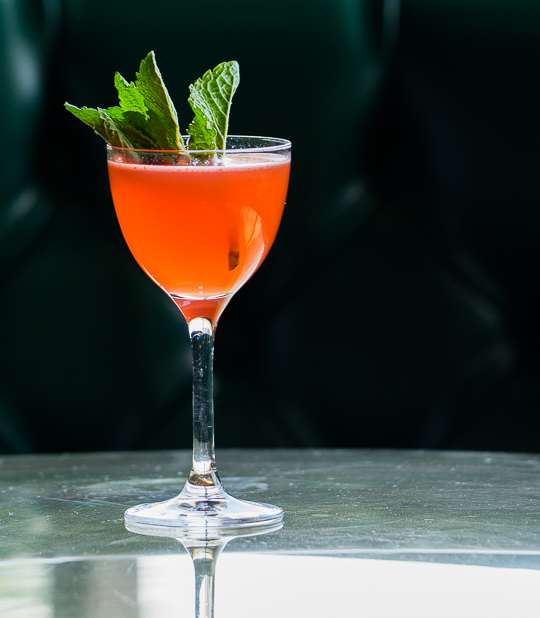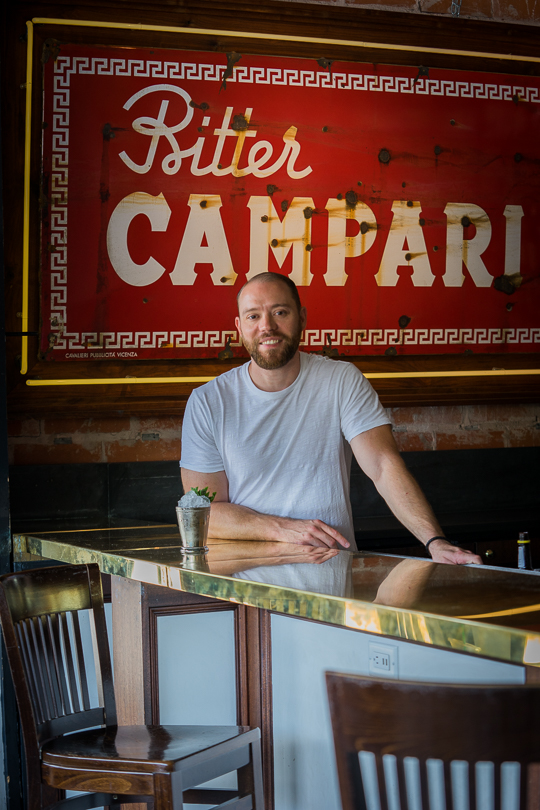 This is a sponsored post written by me on behalf of Campari America. All opinions are 100% mine.
Thank you for supporting the brands that make this blog possible.