When it comes to alcoholic beverages, red wines are right at the top of the pyramid. Also, getting cheap wines are also important to the pocket.
The sweet-sour taste, the amazing varieties of colors, the unique flavors of each brand, and the way it goes down with our favorite meals is simply magical.
While many red wine lovers will give anything to have a good bottle or glass of wine at every mealtime or memorable occasion, not many have the means to achieve their desired taste.
Here is the list of the best red wine in Nigeria today.
1. Dominio Del Rey:
Dominio Del Rey Wine provides a rich and timeless taste. It is produced in small batches from grapes grown in the Valdepenas hardy terrain in Spain. Known for its heritage and progressiveness. This wine is brilliant and it comes with 4 different variants. This wine has floral aromas and the soft-elegant palate makes this wine an excellent companion of soup, fish, and seafood.
2. Castillo Grande:
Castillo Grande Sweet Red Wine is an affordable red wine which is produced in the Valencia region of Spain. It is made by blending the Tempranillo grape with the Mourvedre grape to produce a rich and sweet wine which has top notes of blackberries and low notes of honey with a velvety smooth taste on the palate and a soft finish. This wine expresses fun and excitement, and it's of 4 different types for your drinking pleasure.
3. Casa Dorada:
What is life without a celebration? Live every moment with family and friends but most importantly in good health with a glass of Casa Dorada. Casa Dorada wine is a fruit wine suitable for all occasions and it comes in Red grape. Best non-alcoholic tasting wine ever. It taste's so good and it's classy and affordable. You can start filling your cart with cases of Casa Dorada wine. It is a healthy drink and it is strictly fruits with added vitamins, It is produced and packaged in Spain, It is a healthy wine with the social appeal, It is suitable for young and old, Casa Dorada is not just your regular non-alcoholic drink, it is the best tasting non-alcoholic drink ever. Let's toast to live. Casa Dorada a splash of healthy and fruity in every sip. Whoever you are, wherever you are, grab a bottle today.
Casa Dorada has been registered by NAFDAC and its 100% grape.
4. Carlo Rossi Sweet Red:
Carlo Rossi Red wine is a blend of various red grapes. its luscious and strong with lots of blackberries. it is very good for all occasions such as birthday parties, naming ceremonies, traditional weddings, etc.
This sweet red wine is well balanced, light to medium-bodied, and has flavors of bright red fruits and fresh floral notes with a nice crisp finish. And it's affordable 
5. Carlo Rossi Red:
Carlo Rossi offers a fashionable range of deliciously smooth & fruity wines from California.
This sweet red wine is well balanced, light to medium-bodied, and has flavors of bright red fruits and fresh floral notes with a nice crisp finish. It's a good fit for all kind of Nigerian meals.
6. Light Live:
Enjoy life, celebrating the moment, and special events! Whether it's a special occasion or just a get-together with your best friend, with business partners, colleagues, or your partner – people love to clink glasses with some sparkling wine!
For people who want to go without alcohol, but not the fun of cozy get-togethers with friends and the joy of sparkling wine, LIGHT live offers a wide range of alcohol-free alternatives to sparkling wine, as well as wines and pre-mixed cocktails
7. Castillo Sweet Red Wine
:
Castillo De Rossi red wine gives a good taste you will always like to enjoy.
Nice red wine is better when it's chilled and better when enjoyed with friends. The wine is 75cl  The wine has 11.5% volume of alcohol. Castillo De Rossi red wine gives a good taste you will always like to enjoy.
8. Boschendal Pavillion Shiraz Cabernet Sauvignon 2014: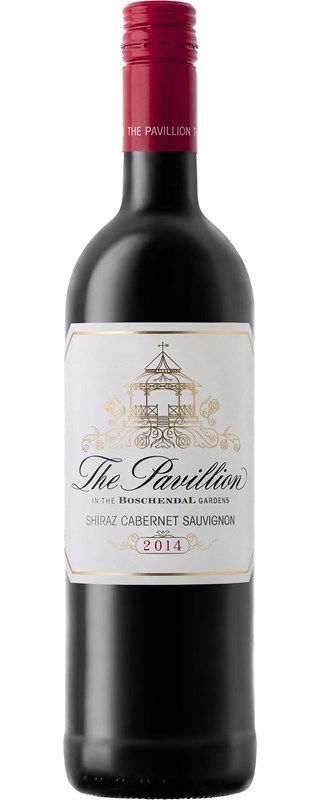 An attractive array of dark red fruits, especially cherry, with subtle spice notes. Delicate making added complexity but allowed the fruit to express itself, resulting in a fruit-forward wine.
Palate: Cherry and spice from the Shiraz and backbone from the Cabernet. A soft, approachable style that is intense but not over the top. Well balanced with a juicy center of lively fruit. Complex and shows depth, with a silky fruit finish.
9.
Baron Romero Red Wine:
Baron Romero is a red wine from Spain. The wine has been elaborated with selected grape varieties. It is the perfect choice for different types of meals. It is to be served chilled.
10. Robusto
 Red Wine
:
Robusto Red Wine Is The Finest Brand Of Portuguese Wine now available in Nigeria. It comes in Vinous, Well-Balanced Aroma. Robusto is a great companion to meat dishes, Particularly Roasts Like Asun, Suya, And Roasted Chicken.
Robusto is good for the heart, and a healthy alternative. It's great with dates, birthdays, weddings, and other beautiful ceremonies. With Robusto red wine, every sip is worth it, and every occasion is memorable.
11.
B & G Merlot Reserve 2014

:
B&G Réserve Merlot and more! Bold blends, elegant whites, and sassy sips of Merlot.
"Pristine, fruit-expressive and juicy, this is a lovely approachable merlot showing dark plum, blueberry, floral and nutty characters. It is medium-full and silky and shows lovely fruit intensity and harmony. 
12.
Conde Noble Vino Tinto:
Mid-red/raspberry in color and made from the Tempranillo grape. Light red fruit nose and juicy entry. The palate is overall quite light-bodied with berry and cherry fruit flavors and moderately supple background tannins. Medium in length, but more rounded on the finish than expected at this level. It could be drunk on its own but equally would accompany light meat dishes. Good value for the money.
5,106 total views, 2 views today