Like gravity, holidays, and Game of Thrones, red wine is something that most people enjoy, even if they don't really understand it. It's easy to drink red wine (obviously). There are different type of wine to choose from ranging from sweet red wines, dry red wines, full-bodied red wines, and so on.
In this post, we will focus on the best red wines available in Nigeria that you ought to try this November with your families, friends and perhaps your enemies (grin).
Here are 10 best red wines you must try this November
Drostdy-Hof Red Wine
Drostdy-Hof is a blend of abundant ripe fruits with a distinctive aroma. The Claret Select is well balanced, soft and best served at room temperature. A medium-bodied red wine with a ruby red appearance and alcohol content of 12.17%.
Domino Del Rey Red Wine
Domino Del Rey red wine is a perfect companion for a variety of foods. A delicate and well balanced red wine with floral aromas and soft pleasant flavours. This red wine goes well with red meat like beef and lamb. A Spanish red wine, with an alcohol volume of 10.50%.
Castillo Grande Red Wine (Vino Tinto)
Castillo Grande is a soft easy-drinking red wine, full of delicious ripe fruit flavours. Excellent taste with carefully selected flavours blended to make the best taste for your pleasure.
4th Street Red Wine
The 4th Street Sweet Red wine has a fruity sweetness which comes from preserving fresh grape juice, allowing no fermentation. It combines its sophisticated taste perfectly with the playful fruity taste. If you're all about the perfect combination of playful and edgy, then this is the wine for you. Alcohol content: 12%
Apothic Red Wine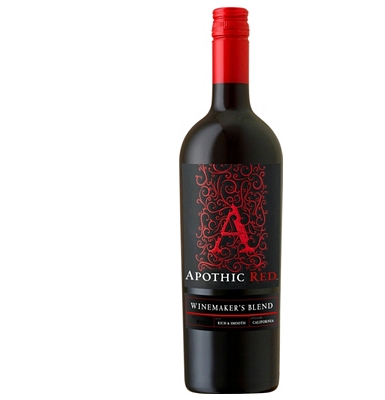 Apothic Red Wine is a blend of Zinfandel, Syrah, Cabernet Sauvignon and Merlot. it reveals California- Intense fruit aromas and flavours of rhubarb and black cherry, complemented by hints of mocha, chocolate, brown spice and vanilla. The plush, velvety mouthfeel and smooth finish round out this intriguing, full-bodied red blend.
Frontera Red Wine
Frontera red wine is a light, dry, medium-bodied red wine, with good berry flavour. This red wine is perfectly balanced, rich in flavour and pleasantly satisfying to taste. A juicy red wine from Chile with a deep ruby colour and alcohol content of 12%.
Carlo Rossi Red Wine
A sweet red wine with fruit flavours. Smooth and fruity reds are medium-bodied or full-bodied wines that often have a trace of sweetness. Soft fruitiness is a typical characteristic of these wines. You can discern notes of ripe or dried fruits and delicate spiciness in these wines.
With low or medium tannins, they are also suitable for those with a sensitive mouth. Pale ruby colour; mildly fruity nose displaying mild currant and berry fruit; light, crisp berry flavours. Carlo Rossi is a pale ruby colour red wine with an alcohol volume of 12%.
Lamothe Parrot Red Wine
Lamothe Parrot is a sweet and fruity red wine that pairs perfectly with local Nigerian dishes. It is tender in the mouth. Rich with a floral bouquet and overtones of grapes, cheese, olive and berries, it is delicately finished for a unique wine-drinking experience. . Lamothe Parrot has an alcohol volume of 8%.
Ocean Beach Red Wine
Ocean Beach Red Wine is a classic Californian red wine with a signature touch of yellow labelling on the bottle and alcohol content of 12%. It is a light, smooth red wine with a crispy and pleasant taste. Pairs perfectly with salad.
Robertson Chapel Red Wine
Robertson Chapel Red Cabernet Sauvignon is a blend of the Cabernet Sauvignon and Merlot grapes which are two of the most popular grapes and most commonly grown grapes worldwide. The blend is thought to have originated from the Bordeaux region in France.
The Cabernet Sauvignon grape gives the blend its hints of bell pepper and blackcurrant. It also gives the mixture it's acid and tannin structure. The Merlot grape on the other hand, which is defined by its plumper berries, provides the fruity flavours and weight on the palate.
2,220 total views, 2 views today