These bone-dry affordable whites are often a good option in a restaurant if you're trying to keep the bill down.
A super crisp white wine from France's Languedoc region in the southwest – picpoul (or piquepoul as it is called locally), is the wine to seek out this summer.
Extremely good value, you really don't need to spend a lot to get your hands on a deliciously quaffable bottle.
For that reason, it's a great one to look out for on restaurant menus if you're trying to keep the bill down.
Similarly, these inexpensive wines are just the thing to keep on standby in your fridge this summer – keep one chilled at all times so that you have something impressive yet effortless to serve when that unexpected guest inevitably pops round.
Sometimes likened to Muscadet, this bone-dry white tends to be very pale with green flecks and is best drunk while young and fresh (within a year or two) so no need to save for a special occasion. And at these prices, why would you?
Just as rosés from Provence tend to come in sexy curved bottles, you'll find most picpoul will be presented in a tall, thin elegant green bottle – so quite an easy one to identify when faced with a wall of wine in the supermarket.
Often finished with a screw cap, look out for a picpoul to pack in your picnic basket and away you go.
With its zesty citrus notes and crisp acidity (picpoul literally translates as lip-stinger), it will come as no surprise that fresh seafood and shellfish is a winning food pairing – best enjoyed over long, lazy lunches with friends or as a refreshing aperitif.
Villemarin Picpoul de Pinet 2018 Côteaux du Languedoc
A real hit with Majestic customers, this is everything you'd want from a picpoul – zesty, crisp with plenty of lemony acidities. Fragrant white blossom and gentle herbaceous notes make for a very well rounded wine. An absolute treat with seafood, we'll be shucking some oysters in preparation.
Buy now
Domaine des Lauriers Picpoul de Pinet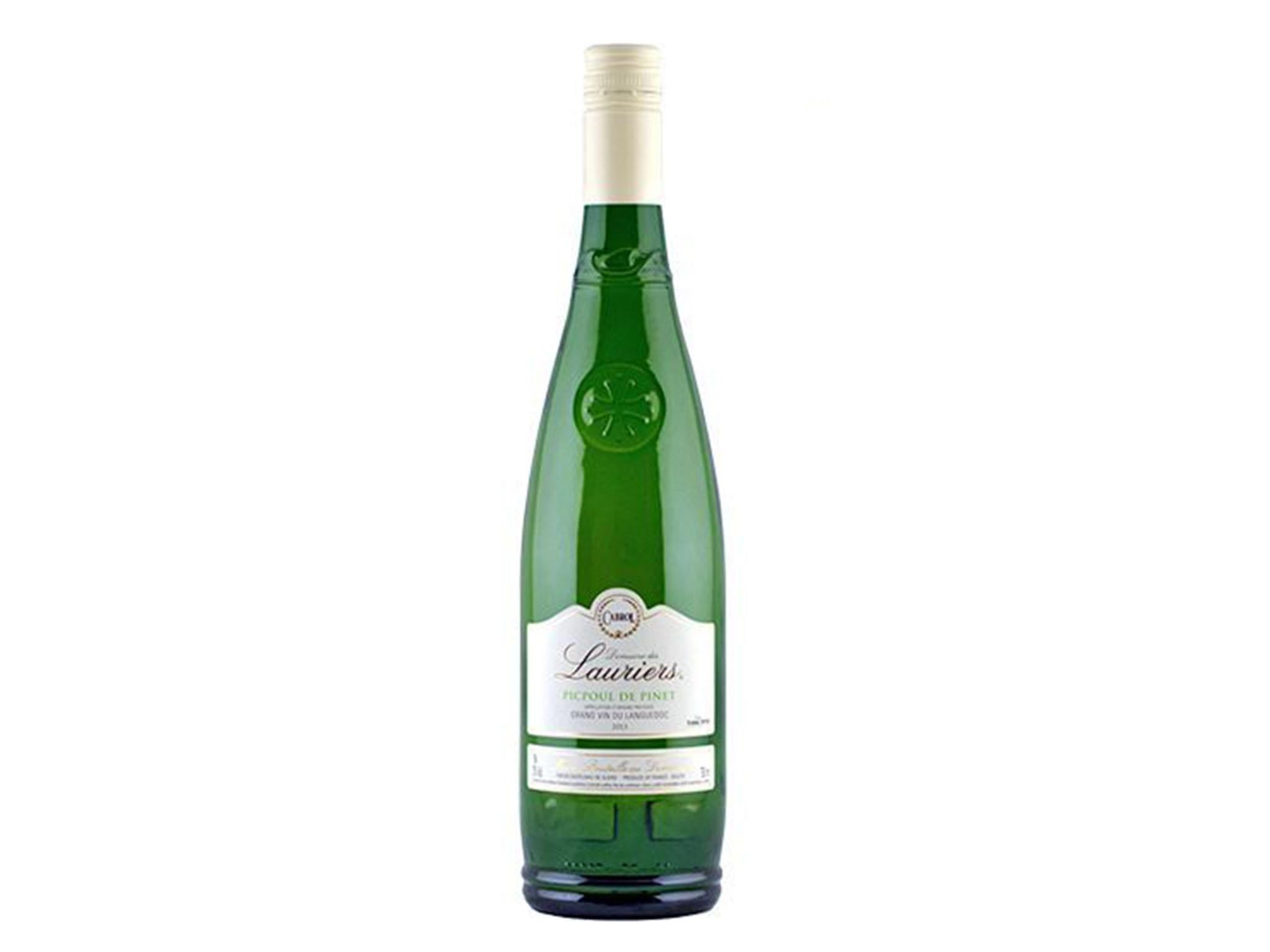 When Honest Grapes want to introduce a new wine into their range, it sometimes calls in its member's panel and this picpoul was the one selected from the six finalists they were presented with. Very well priced, especially when you consider the environmentally friendly practices this winery adheres too. Aside from the extremely well-balanced acidity, there's an exciting touch of spice and a lovely long yeasty finish.
Buy now
Picpoul de Pinet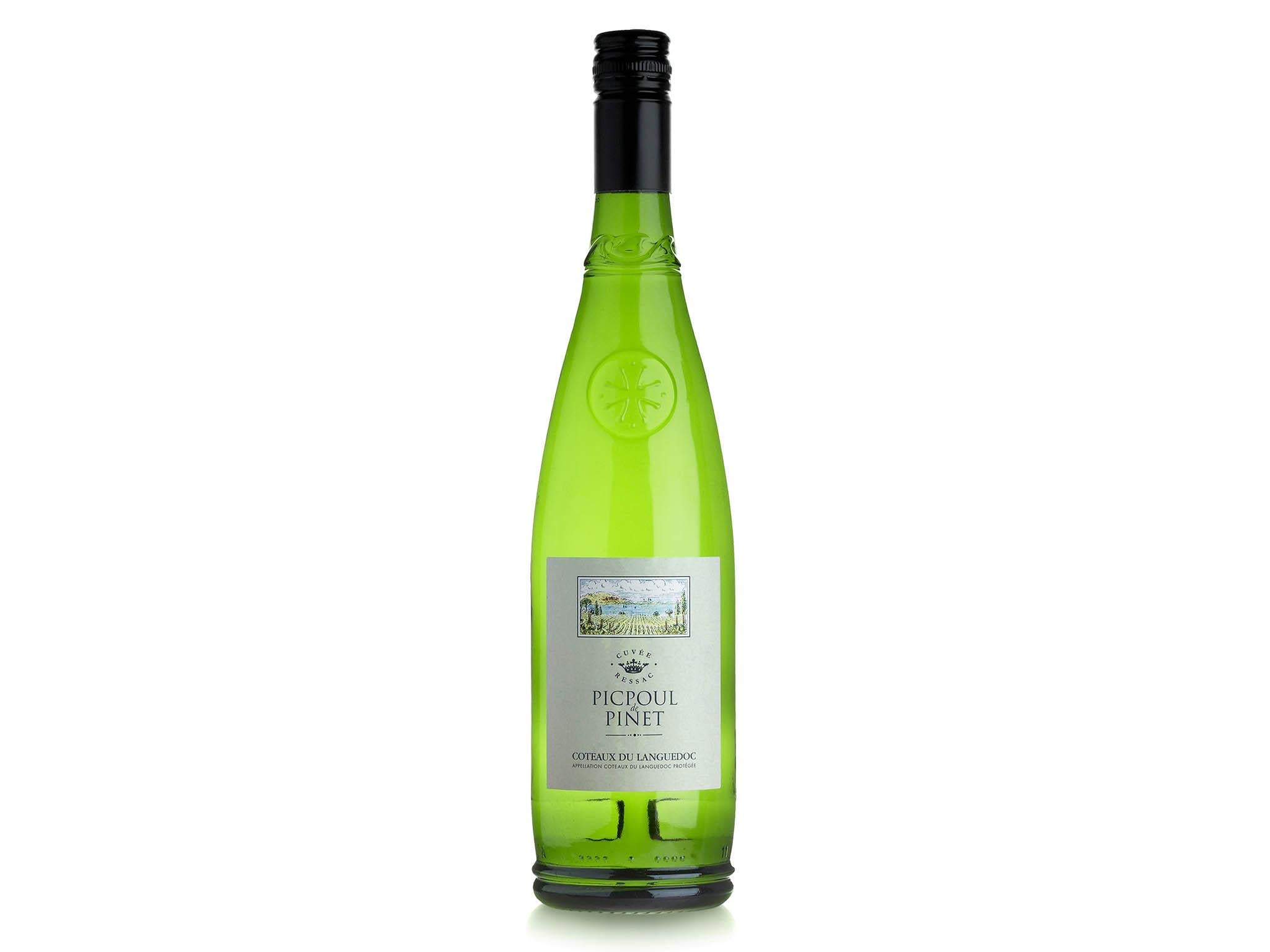 You can practically taste the cooling sea breeze in each sip with that infamous minerality shining through. This had a good weight to it, with delicate white peaches on the nose and a juicy mouth-watering lemon finish. For that reason, we'll be pairing with anchovies, doused in plenty of Mediterranean extra virgin olive oil.
Buy now
Domaine Font-Mars Picpoul de Pinet 2018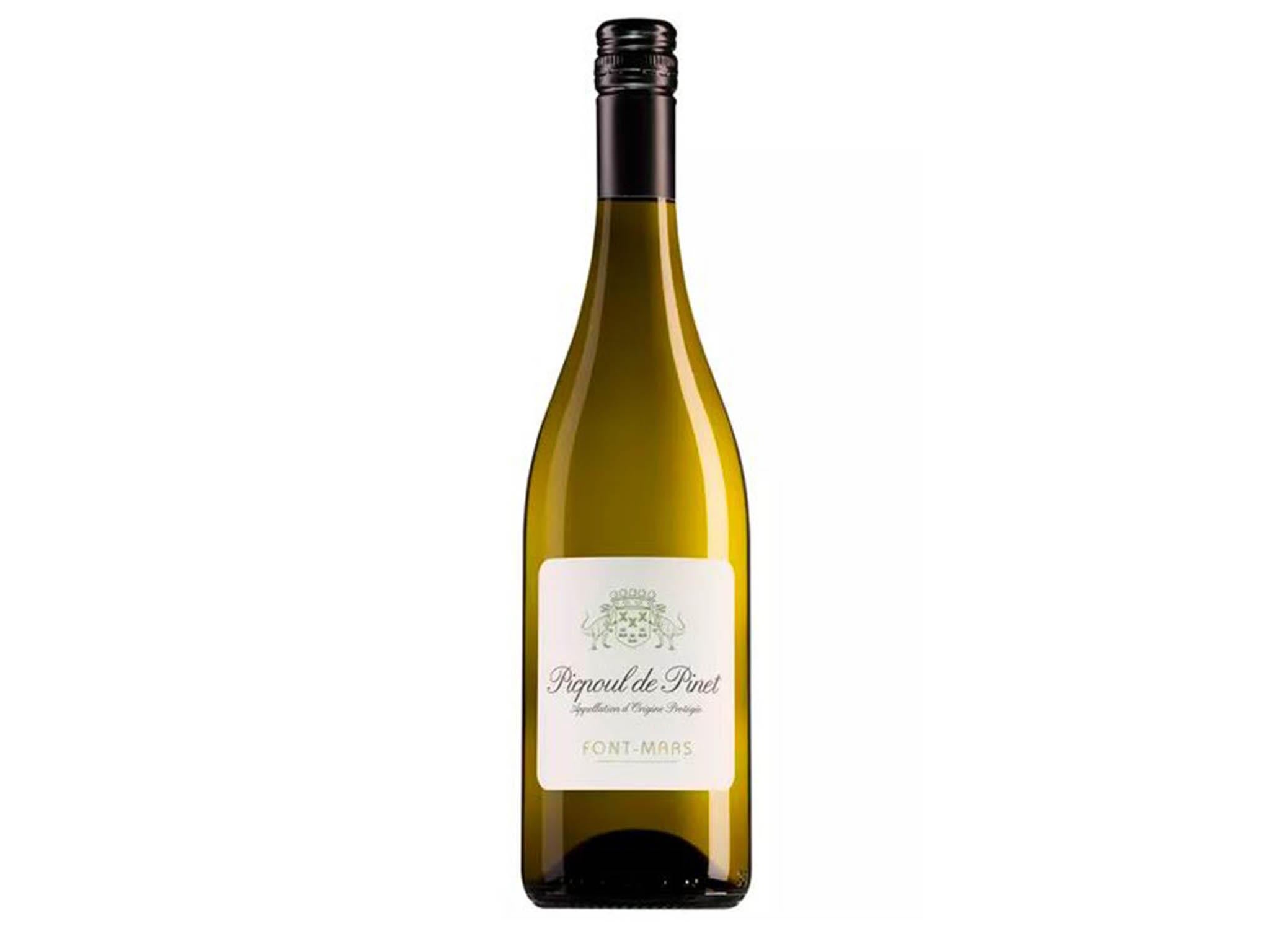 Rather excitingly the grapes for this wine come from a vineyard which shares its soil with fossilized dinosaur eggs. If that's not enough to sell you on it, Decanter magazine gave the 2017 bottle an impressive 92 points. We think 2018 is drinking very well too, with the chalky soil providing an exciting minerality, alongside notes of white peach, pineapple and white blossom for a fuller mouthfeel.
Buy now
Pomerols Picpoul de Pinet 2018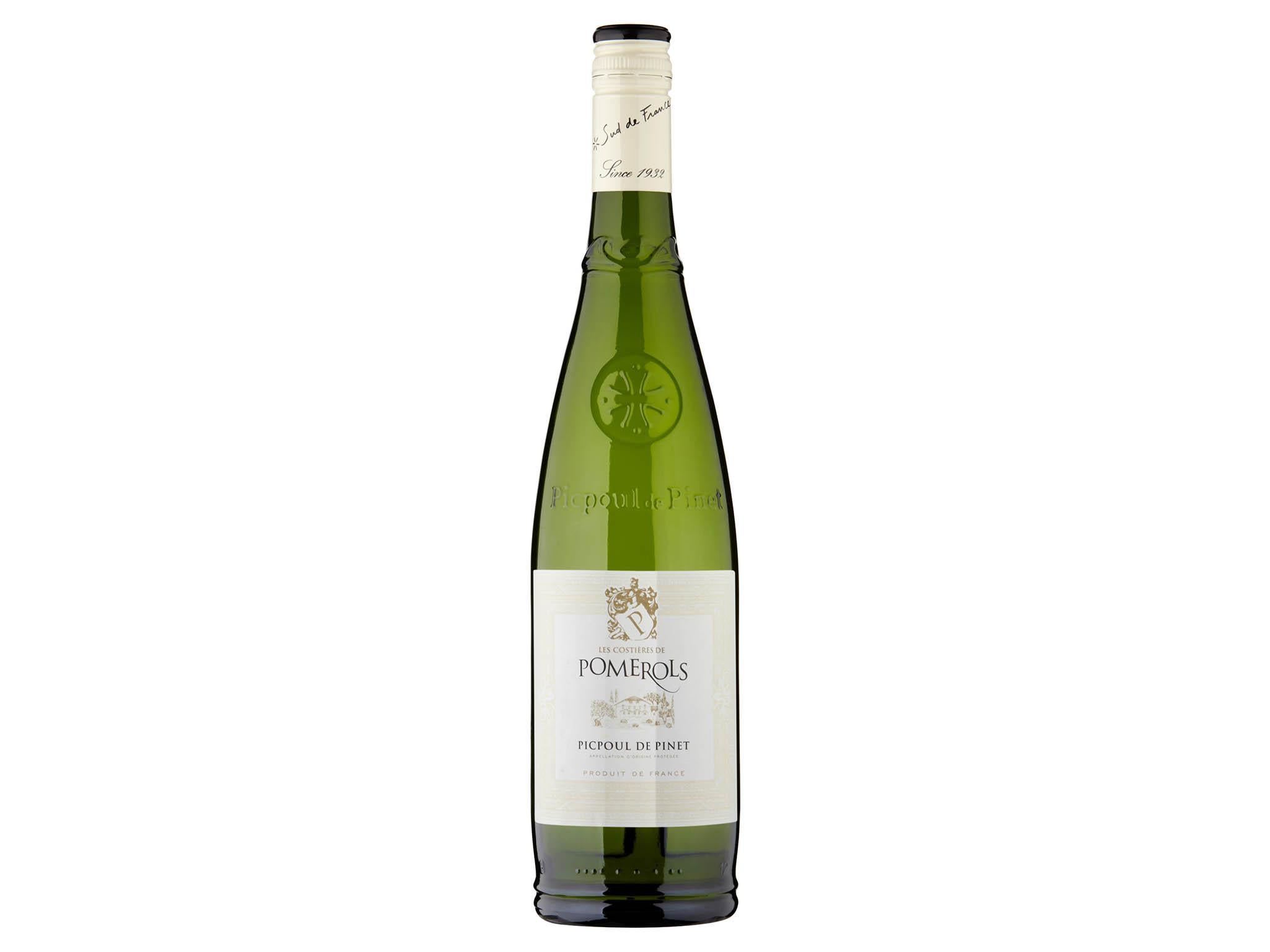 This inexpensive wine opens up with mouth-watering lemon and lime along with a touch of grapefruit, making this an absolute no brainer for all fish, but we'd like to pair with crab or even razor clams. The focused acidity cuts through salt with ease. Fresh and oh-so-easy to drink, it's a real crowd-pleaser.
Buy now
Tesco Finest Picpoul de Pinet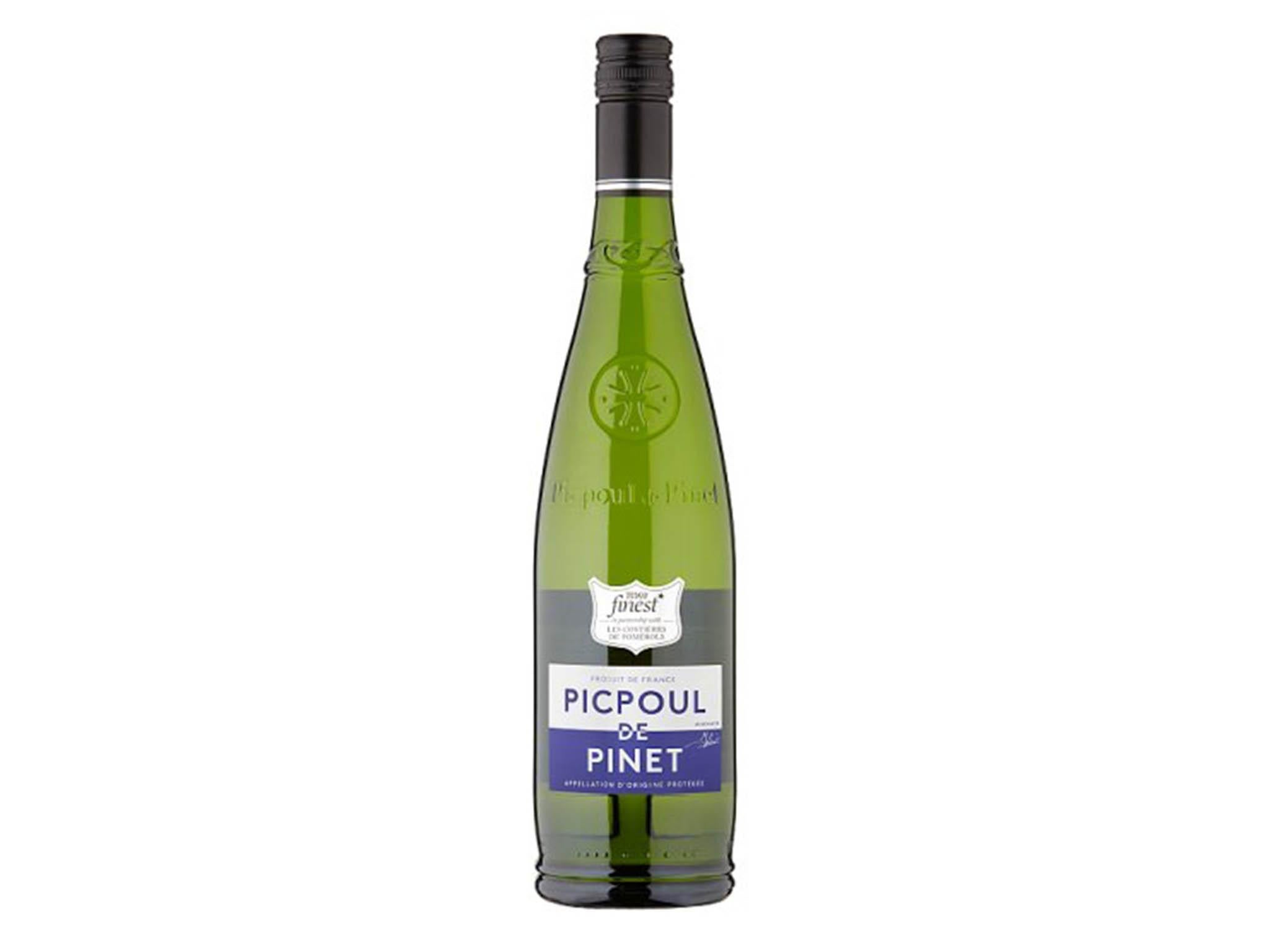 We like the simple label, which we're told is in reference to the local saying that picpoul vines need to "have their heads in the wind and their feet in the sea". That salinity is apparent here but doesn't overpower, tempered by a touch of fragrant white blossom and crunchy green apples.
Buy now
Baron de Badassiere Picpoul de Pinet 2018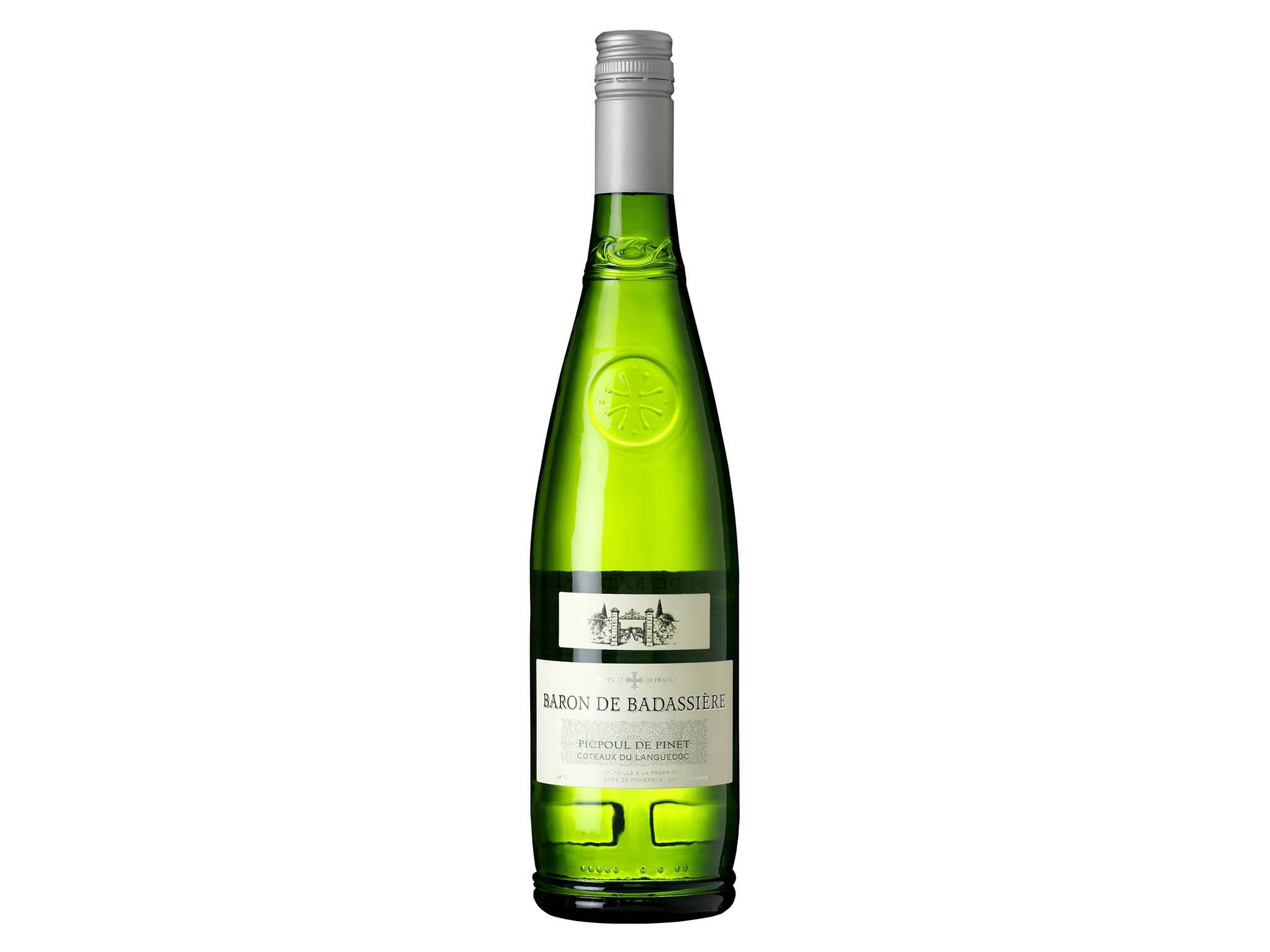 Planted on clay and limestone soil, the grapes for this wine have a natural minerality about them, along with citrus and grapefruit on the nose. A youthful wine, pale lemon in color with a notable savory quality which gives way to a touch of salinity on the finish. Badass indeed.
Buy now
Cave de l'Ormarine Picpoul de Pinet 2018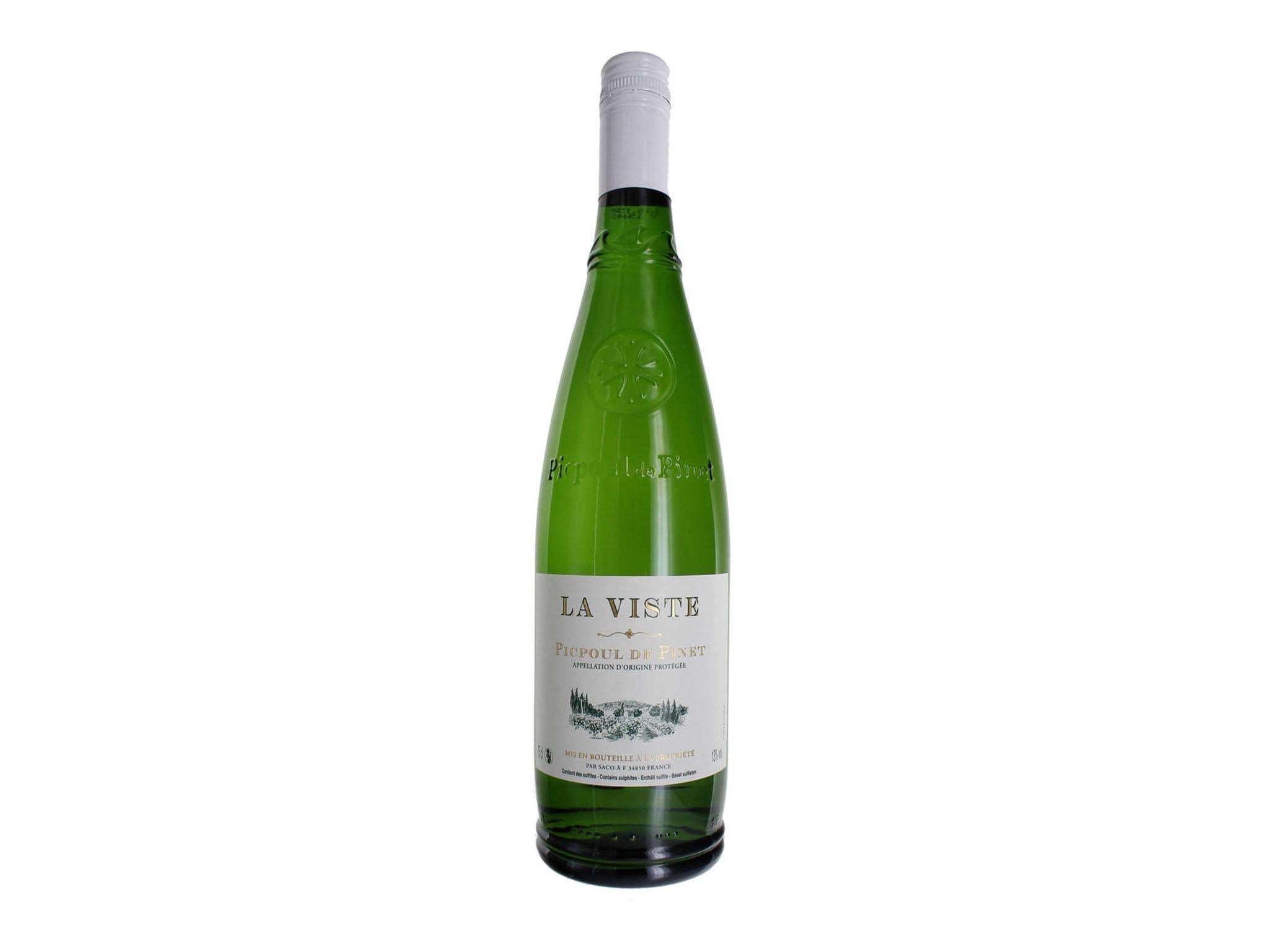 You can expect a wonderfully refreshing minerality in this white, thanks in part to the chalky limestone soil found in the vineyards of the Languedoc region. With just a touch of pineapple, this is a thirst-quenching style that will disappear all too easily on a hot summer's day. Make sure it's perfectly chilled before serving with salads or grilled fish.
Buy now
Château de la Mirande Picpoul de Pinet 2018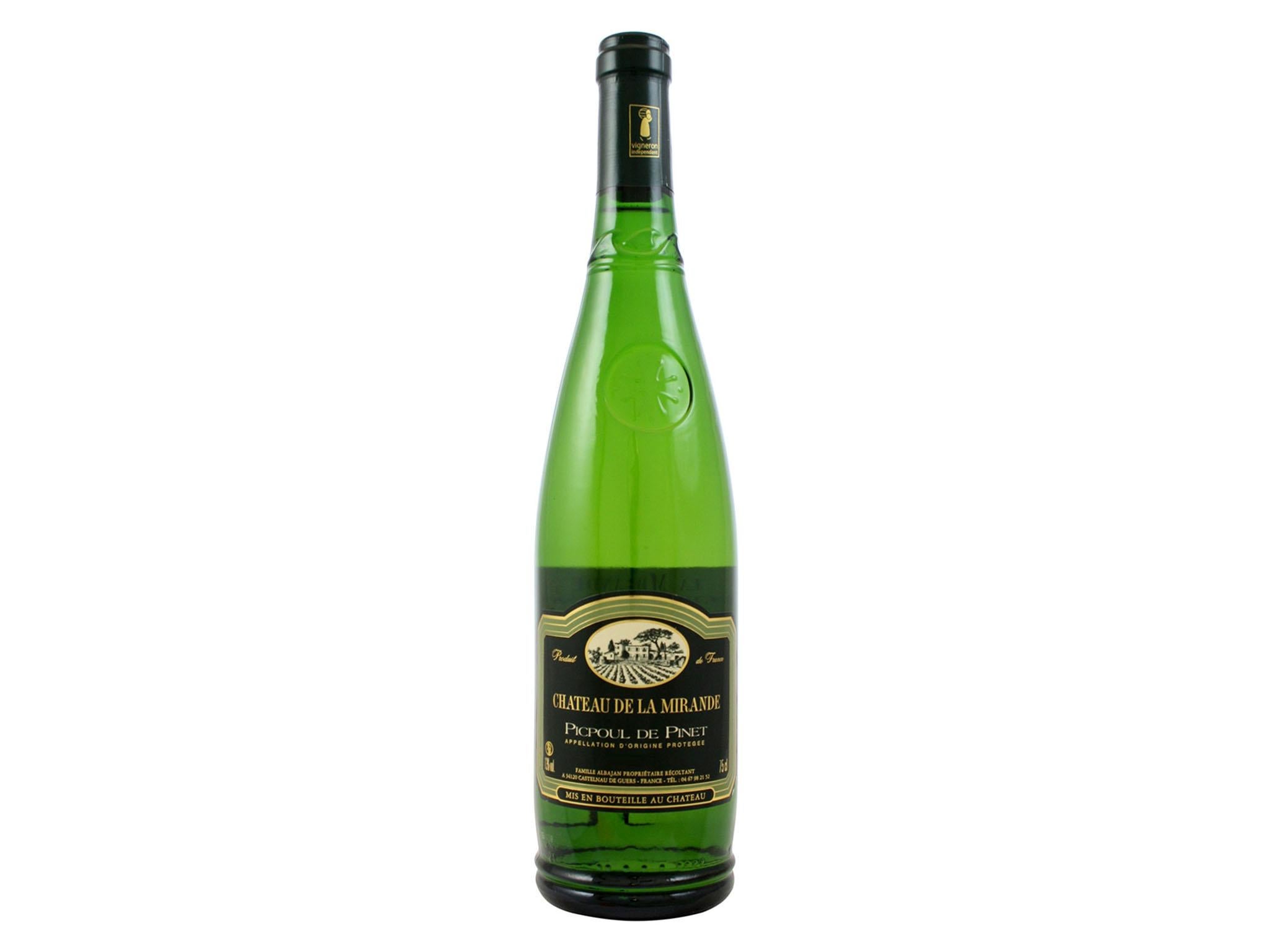 They say "what grows together goes together" and this organic vineyard rubs shoulders with near Southern France's Bassan de Thau, an area famous for its superb oysters and mussels. Pure and fresh, this delicious crisp wine is so easy to drink with herbaceous notes and lemon zest acidity.
Buy now
Please follow and like us: