Everyone loves going to Mama-put joints. The food is delicious, cheap and filling. Nothing quite compares to that sweet satisfaction. Especially in a city like Abuja where eating at some fancy restaurants can leave one feeling short-changed.
The great thing about mama-put joints is that everyone is treated equally; everyone is equally respected and disrespected.
Sure, in recent times, upscale and chic versions of this unique buka concept have popped in Abuja up with a similar promise to deliver in the fashion that Mama-Put joints do. Let's face it, if you cannot shamelessly yell "mama, abeg put more" to a lovely lady slaving over a hot cooking pot, then it isn't really a Mama-put.
This guide focuses on the 12 best Mama-put joints in Abuja:
Iya Oyo Amala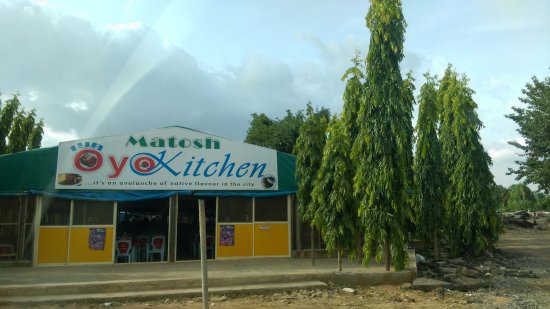 112 Idris Gidado street, Wuye, Abuja
Iya Oyo Amala (also Matosh Kitchen or Mama Oyo Amala) has retained all the quirks of the original Mama-put joint despite attracting upscale clientele including Governors, top civil servants and leading business executives. Call it business arrogance, but besides being assured of a great meal, and a relatively decent place to sit; much of everything else is up to you – from hand-drying your plates (at least you don't get to wash them) to making your own order. Sure, the décor might seem un-imaginative and the serving dishes a little outdated. People in Abuja love Iya Oyo as exemplified by the fleet of luxury cars assembled in expansive parking space in front and the throng of people gladly queuing away half their lunch time. The menu boasts the usual staples like rice, beans, plantain, goat meat, cow tail. The variety notwithstanding, Iya Oyo's Amala with Abula is the signature dish.
Niger Delta Restaurant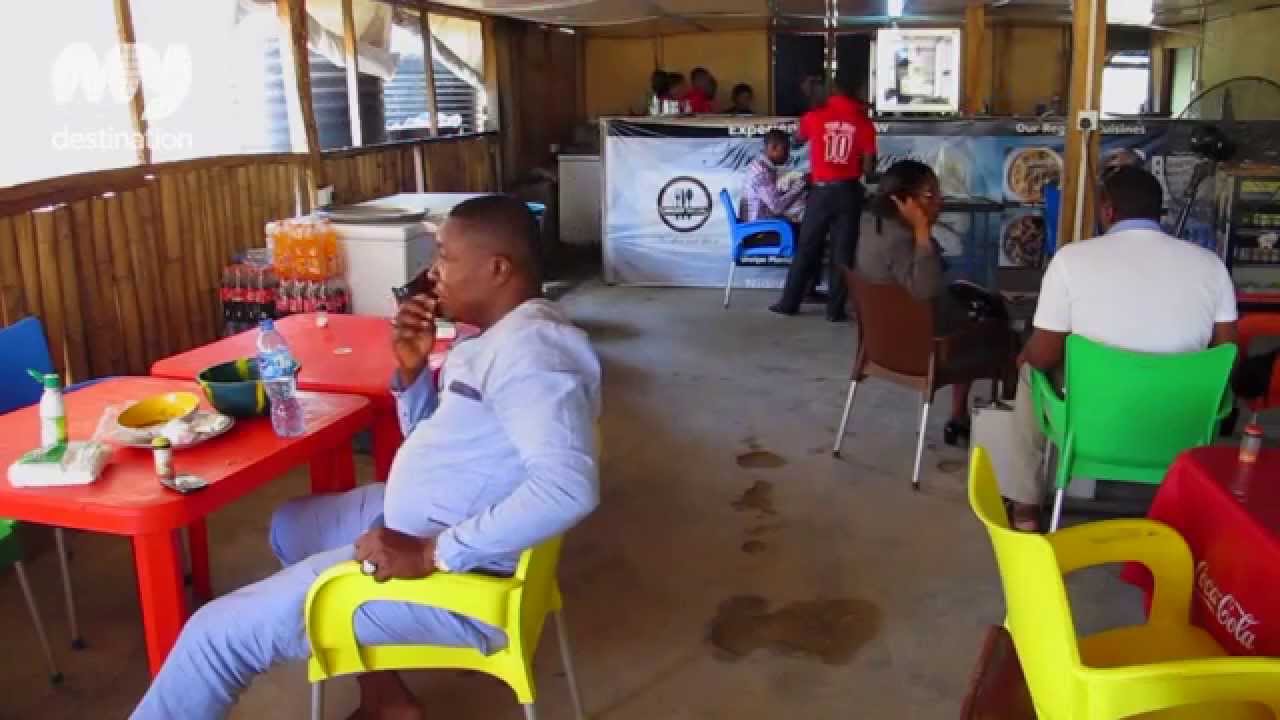 City Park, Ahmadu Bello Way, Wuse 2, Abuja
This restaurant seems to be crawling with people – just about, all the time. But not just any kind of people, the kind that will make you take a second look in your wallet just to make sure you won't need to wash plates afterwards. And while this could easily pass for a second Iya Oyo, Niger Delta is more focused on south-southern delicacies. This is not to say that you won't get correct Amala Gbegiri – the pricing is certainly higher which sort of makes sense. The fisherman soup from Rivers State is a popular item and the Banga soup is also a winner. Overall, between the plastic chairs and tables, sweating serving boys and lovely lady keeping a keen eye on things, the Niger delta kitchen offers the whole nine-yards of original Mama-put experience.
Amala Place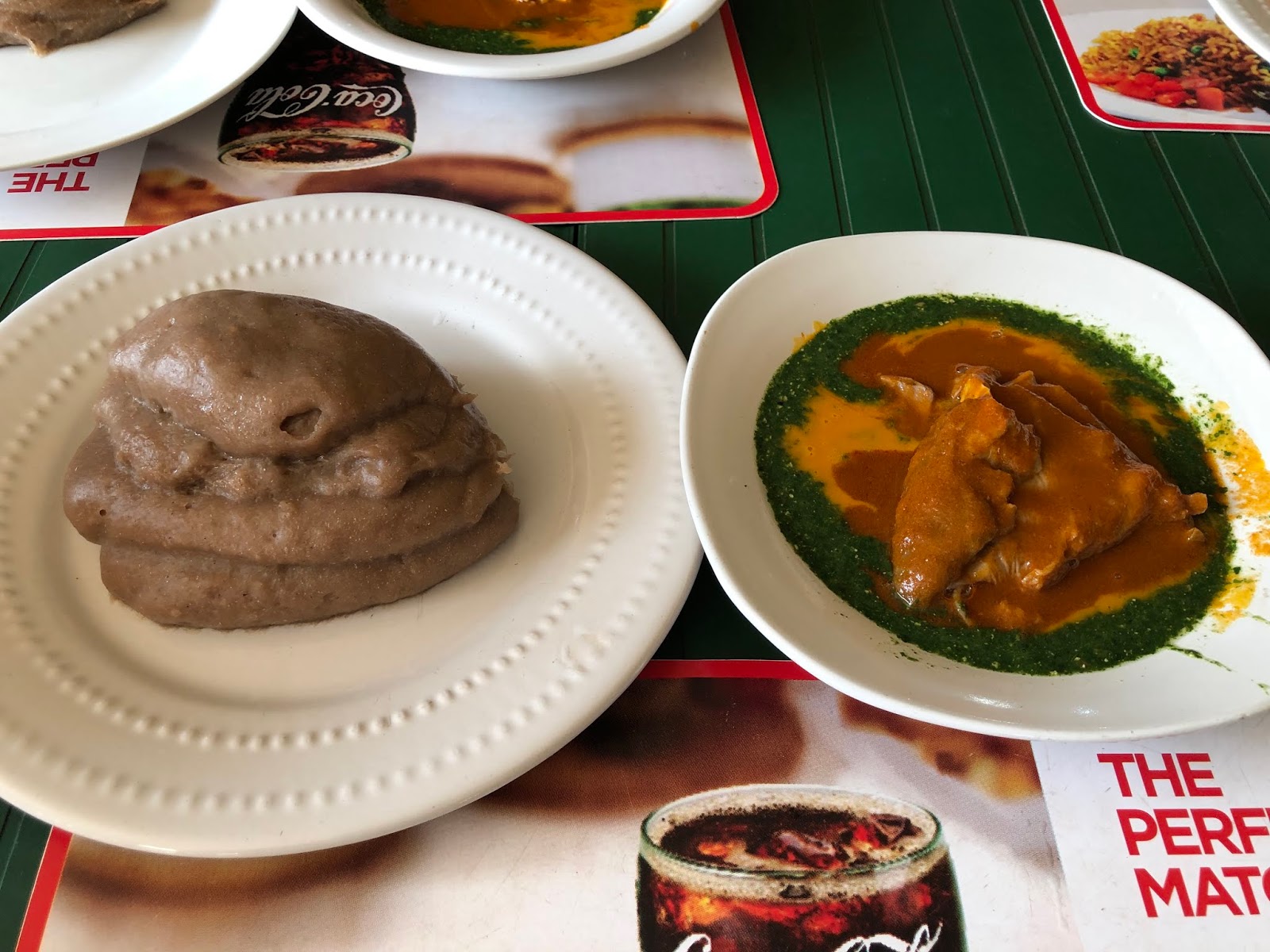 Ahmadu Bello Way, Opp Next Cash & Carry, Mabushi, Abuja
Again, you can't really go to a Mama-Put with hopes to find something aesthetically up-to-par, and the Amala place doesn't disappoint when it comes to providing the barest minimum aesthetics – boasting only a wooden structure enclosed in a zinc roof and plastic chairs with tables for seating. If you pay a little extra, you can use "express line", just chill on the regular line to get the usual buka service. Despite the name, the menu at Amala Place is very rich and covers everything you imagine in terms of local delicacy.
Anti Ajobi's Kitchen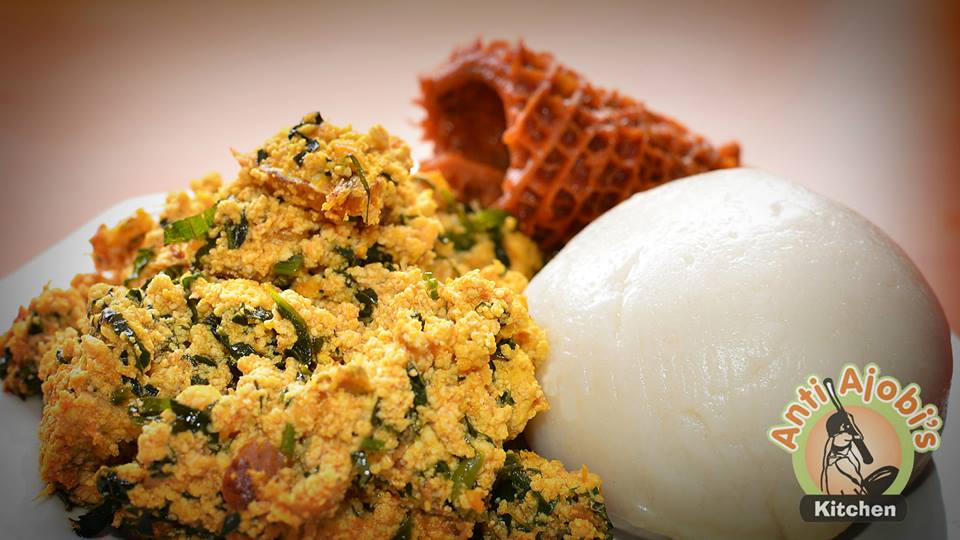 32 Aminu Kano Crescent, Wuse 2, Abuja
This is another restaurant leading with modern buka concept with a beautiful decor. Anti Ajobi's Kitchen, part of the Drumstix's network offers the delicious local Nigerian dishes such as Pounded yam, Moi Moi, Edikaikong, Snail, Ofada Rice with local Traditional Sauce.
Folyn Buka
170 Ademola Adetokunbo , Wuse 2, Abuja
Folyn is not your average roadside buka and yet not exactly a fine dining joint. It is much closer to a fast food spot serving the typical Nigerian local dishes; rice, swallow, plantains and peppered soup. The food is pretty good and pricing is pocket friendly.
Amala Joint Utako
T. O. S Benson Crescent, CBN Quarters, Utako District, Abuja
If you ask folks in Abuja for their top 3 places to get Amala, this place always comes up along with Iya Oyo. As with most mama-puts in Abuja, this place is also called Amala Garden or Amala Joint Utako. The setup here is exactly what you would expect; sumptuous and delicious local delicacies served in a makeshift building with plastic chairs. Again the menu goes through the Amala, just ask the servers.
BioBak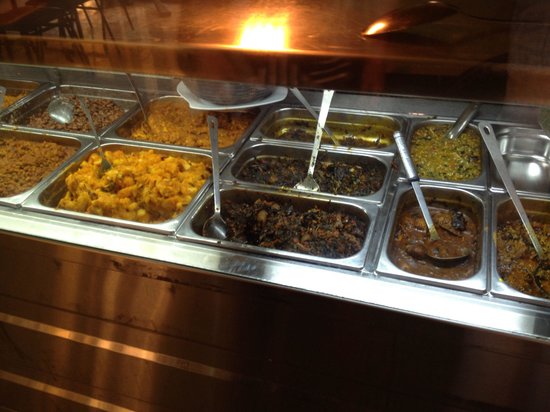 This is definitely a step up from the rustic mama-put joints with regards to décor and ambience. Biobak has definitely become an Abuja institution and has certainly attempted to refine the buka concept appealing to a broader audience while still focusing on local delicacies. BioBak operates 3 locations in Abuja and recently expanded to Ibadan. This buka model is working well
Amala Korne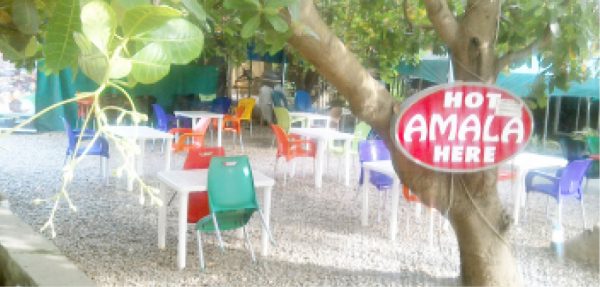 Woodbridge Garden, Kur Mohammed Way, Behind Central mosque, CBD, Abuja
Amala Korner is a more recent addition to the buka scene in Abuja. Located in the WoodBrigde Garden, the whole buka concept is thoughtful and eco-friendly. Immediately on arrival, you will notice the used car tyres setup as tables and chairs for customers wanting to eat outside. The menu includes the usual classics like amala and ewedu, ofada rice with peppered stew. If you looking for a romantic mama-put joint that retains all things you love about bukas in Abuja, it doesn't get better than this.
Jevinik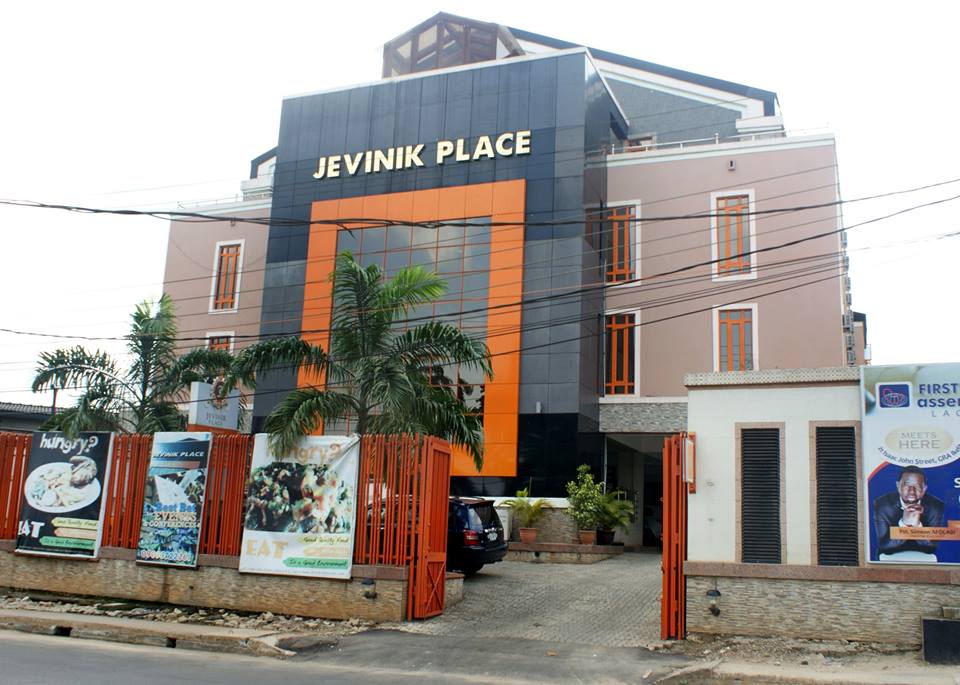 1594 Samuel Ladoke Akintola Blvd, Garki 2 // 494 Bangui Crescent, Wuse 2
To be fair, Jevinik is no longer considered a mama-put joint – it's a fast food joint like Chicken Republic. Jevinik began as a 'lowly' local mama-put spot and now operates branches in Lagos, Abuja and Port Harcourt. The joint still offers the widest range of swallow options – with a generous serving of soup and orishirishi to ensure the stomach infrastructure is secure. And the best part about Jevinik? You can get local dishes in great ambience minus the hassle and reasonable pricing.
Amala Coded

4 Atakpame Street, Wuse 2, Abuja
Naming Amala joints in Abuja generally seems to lack creativity – somehow Amala Coded sounds impressive and yet unexpected. Another relatively new spot in Abuja but already make radio waves with their coded amala with gbegiri. Definitely worth a pit stop.
Kemi's Delicacies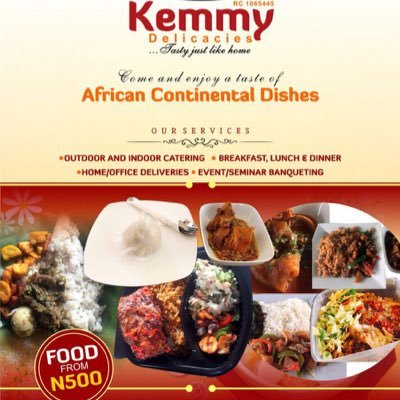 16 Usuma Close, Maitama, Abuja
Unlike most buka joints, the restaurant is actually open on Saturday which is a great especially when you are craving amala for brunch. Don't be distracted by the nice decor, just ask for amala with abula, goat meat and tiger nut juice.
Prixair Buka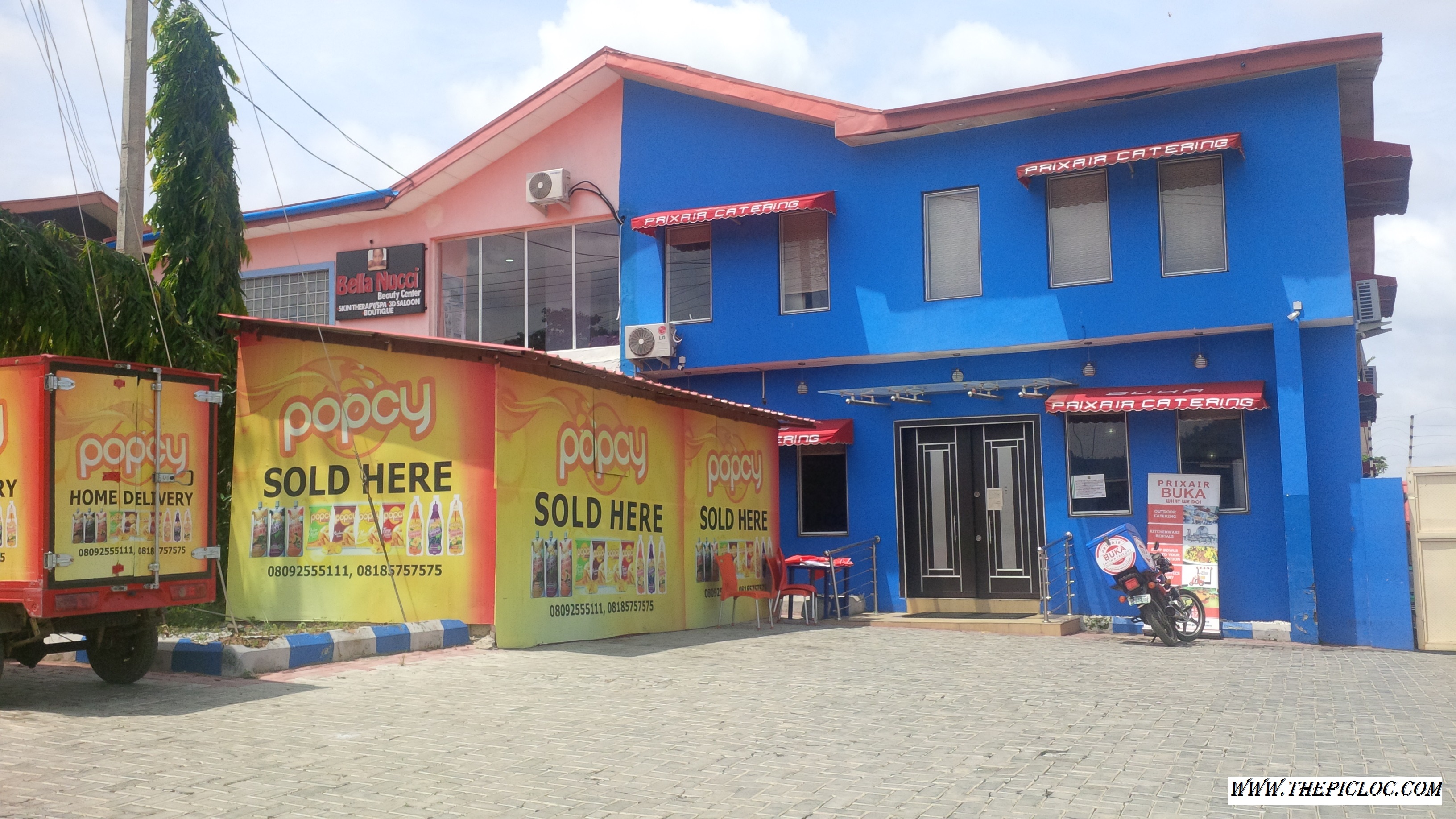 54, 6th Avenue, Galadima Bus stop, Gwarinpa, Abuja
Prixair Buka is more of a modern buka with and recently opened another outpost in Wuse. They are definitely doing something right and folks in Abuja agree. For a fuller menu, go to the original location at Gwarinpa and knock yourself out.
Amala Stodiez Garden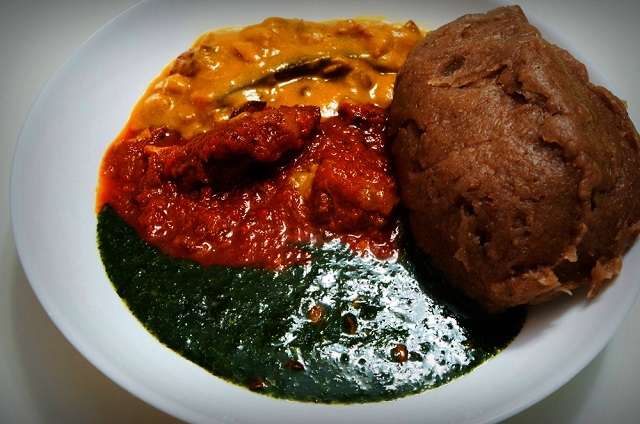 11 Tafawa Balewa way, Garki, Abuja
Stodiez Garden is another place to get amala with gbegiri and orishirishi. A few reasons why this is a great buka joint: amazing food, relaxed garden setup, less rowdy service and prices are very reasonable. For the non-amala lovers, the menu also includes all flavours of pepper soup, BBQ fish, nkwobi and asun.