In this post, we'll be looking at 10 white wine you should try in Lagos this September. Most people drink red wine more than white, rose, or sweet red, but white wine equally as good as the red wine, and it goes well with spicy food and chicken. To help you get the best white wine in Lagos, we have outlined 10 top white wine to try in Lagos this September. 10 White Wine To Try In Lagos This September
Here are 10 White Wine To Try In Lagos This September
Castillo Grande White
Castillo Grande is a soft easy-drinking white wine, full of delicious ripe fruit flavors. Excellent taste with carefully selected flavors blended to make the best taste for your pleasure. This straw-colored wine is crisp and fruity with a bouquet of ripe white fruit and white flowers. Castillo Grande White Wine is best paired with poultry and fish.
Dominio Del Rey White Wine
Domino Del Rey White Wine is produced in the Valdepenas region of Spain. It is a white wine made from the white Airon grape and is pale-yellow color. This elegant wine boasts floral aromas with top notes of honey with herbal undertones. Domino Del Rey White Wine is fresh on the palate with a pleasantly mellow finish. This wine complements seafood.
Carlo Rossi
A crisp Californian white wine with floral & fruity scents. The Carlo Rossi White has a crisp, light taste and flavors of ripe pear that can be enjoyed with grilled seafood, pasta dishes, or salads. The characteristics of those grapes evolve from year to year but Carlo Rossi wine has always been served in a sturdy glass jug.
Sandeman White Porto
A Portuguese dry wine with natural sweetness. Extracted from selected white grapes; A pale straw-colored wine with tropical aromas & vanilla note. A crisp wine with natural sweetness.
Warwick First Lady Chardonnay
 The aroma of pineapple, fresh citrus, and floral notes all in this South-African wine. Pale straw color with a hint of green in the glass. Intense nose of fresh pineapple, lemon, citrus, and floral notes. The mid-palate is broad and appealing supported by lingering acidity.
Nederburg Chardonnay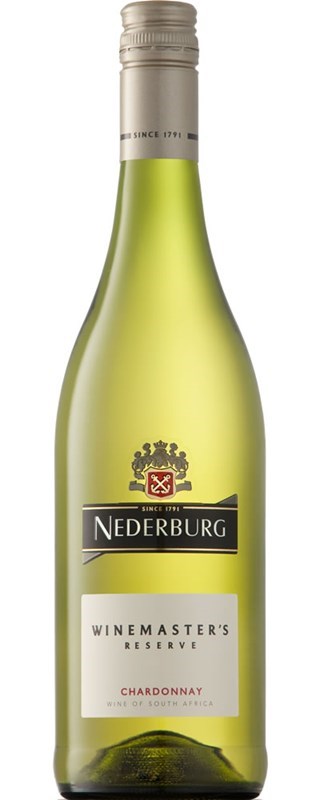 A delicious wine from South Africa with lush fruity notes of lime, melon, apricots, and vanilla. Nederburg is one of South Africa's most awarded wineries, with a prize-winning pedigree, that stems from a culture of innovation and disciplined attention to detail. The wines are refreshing and richly fruited with bold flavors and structure. 
Mouton Cadet Sauvignon Blanc
A fresh elegant and crisp French white wine. This wine is made entirely from the same grape variety. Fresh and elegant, Sauvignon Blanc gives highly aromatic, bright, and crisp wines.
Martini Asti
An Italian sweet wine filled with bubbling fruity flavors. Martini Asti is a DOCG sparkling wine, the highest classification for Italian wines.  Only the finest grapes from the heart of the Asti region are selected. In Martini Asti, there is a rich and subtle aromatic harmony of aroma and taste with notes of pear, green apple, and peach giving Martini Asti a light, deliciously fruity taste.
Terrazas Chardonnay
An Argentinian Full-bodied, rounded and smooth. Terrazas Chardonnay displays the perfect blend of fruity goodness with pleasant acidity. Notes of ripe fruit combine with intense flavors of apricot and peaches for an elegant and fresh finish.
Go get yourself a bottle of white wine and thank me later.
2,239 total views, 2 views today